Lenvima launches in the UK as a treatment for people with advanced thyroid cancer
Lenvima launches in the UK today as a treatment option for people with radioactive iodine refractory differentiated thyroid cancer (RAI refractory DTC)…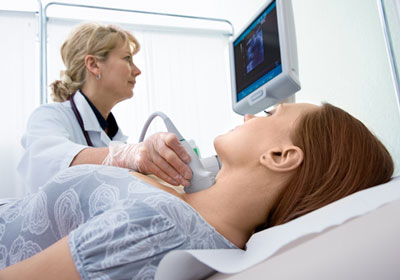 Lenvima® (lenvatinib) launches in the UK today as a treatment option for people with radioactive iodine refractory differentiated thyroid cancer (RAI refractory DTC).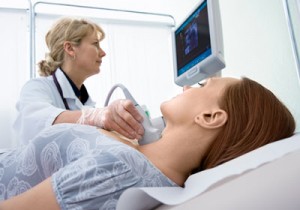 Advanced thyroid cancer is a difficult to treat condition with a poor prognosis and Lenvima represents a significant step forward for patients in the UK.
Lenvima is indicated for the treatment of adult patients with progressive locally advanced or metastatic differentiated (papillary follicular Hürthle cell) thyroid carcinoma (DTC) refractory to radioactive iodine (RAI).
"As a disease with few treatment options the launch of lenvatinib in the UK helps address the significant medical need for those people living with this aggressive form of thyroid cancer. The data show lenvatinib's proven benefits in progression-free survival which means patients will now have more time before their cancer progresses something we know is incredibly important for people with an advanced cancer" commented Dr Kate Newbold Consultant Clinical Oncologist at The Royal Marsden London.
Lenvima has demonstrated significantly prolonged progression-free survival
Lenvima demonstrates significantly prolonged progression-free survival (PFS) in RAI refractory DTC versus placebo. Lenvima shows a median 18.3 months progression free survival PFS versus 3.6 months for placebo. In addition the study underlines the rapid response of Lenvima with a median time to first objective response of two months. The SELECT study is a randomised, double-blind, multicentre trial for people with progressive radioactive iodine refractory differentiated thyroid cancer. Lenvima significantly improves objective response rate versus placebo.
"This is welcome news for people in the United Kingdom living with advanced thyroid cancer for whom treatment options are currently very limited. The development of new targeted therapies such as Lenvima gives us all a renewed sense of optimism and I look forward to patients in the UK being able to benefit from this new treatment," said Judith Taylor, Lead Thyroid Cancer Group, British Thyroid Foundation.
"The launch of Lenvima represents great news for both Eisai and for patients who will now have access to this significant new treatment. Lenvima is a drug that was developed in the UK, will be manufactured in the UK and has now been launched first in the UK something we at Eisai are very proud of," commented Gary Hendler, President & CEO Eisai EMEA and President Eisai Oncology Global Business Unit.
Lenvima, discovered and developed by Eisai, is an oral molecular tri-specific targeted therapy that possesses a potent selectivity and a binding mode different to other tyrosine kinase inhibitors (TKI). Lenvima simultaneously inhibits the activities of several different molecules including vascular endothelial growth factor receptors (VEGFR), fibroblast growth factor receptors (FGFR) RET KIT and platelet-derived growth factor receptors (PDGFR). This potentially makes Lenvima the first TKI that simultaneously inhibits the kinase activities of FGFR 1-4 as well as VEGFR 1-3. In addition, Lenvima was found to have a new Type V binding mode of kinase inhibition that is distinct from existing compounds.
Thyroid cancer incidence rates have increased in the UK over the past few decades. Although this type of cancer is relatively rare, numbers are rising and there are approximately 2800 new cases in the UK each year. More prevalent in women than men at a ratio of 2 to 1, thyroid cancer is the most common endocrine malignancy. Experts estimate that there are approximately 250 people in the UK living with RAI refractory DTC.