GE showcases Asset Performance Management solution for chemical industry; Up to 30% reduction in maintenance costs thanks to predictive analytics
At the ACHEMA 2015 trade show in Frankfurt, GE showcases applications for use in Asset Performance Management (APM) in the chemical and process industries…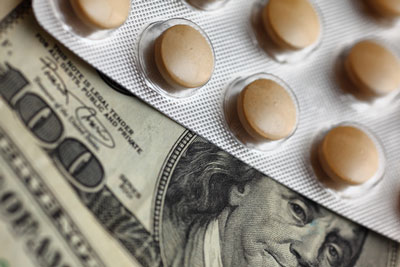 Predictive maintenance helps optimize the performance of critical assets in the chemical and process industries
Intelligent algorithms provide early detection of equipment failure, reducing unplanned downtime and production losses
Remote diagnostics and remote maintenance: a single system for all critical assets from any OEM in any service, transforming big data into actionable insights accessible anywhere
At the ACHEMA 2015 trade show in Frankfurt, GE showcases applications for use in Asset Performance Management (APM) in the chemical and process industries. GE's APM solutions improve asset health by providing early detection of emerging equipment failure at chemical production facilities, paving the way for a new level of quality in predictive maintenance of critical assets. As a result, unplanned downtime can be avoided while plant productivity and performance are increased. Early diagnosis of emerging failures can help reduce maintenance costs at chemical plants by up to 30%.
To achieve this, traditional historical data analysis is replaced with algorithm-based, predictive analytics. This means actual values are continuously compared to a set of previously determined reference values (Teaching Process). Indicators of emerging performance issues at critical assets in the production process are thus detected days to weeks before a potential equipment failure would lead to unplanned downtime. Even the smallest anomalies shown by discrepancies in the data are immediately transformed into actionable insights. This allows for the predictive maintenance or replacement of pumps, valves, turbines and other critical assets before an equipment failure can cause outages.
"With GE's APM solutions, we're opening a new world of maintenance, operational excellence and efficiency for production plants in the chemical and process industries," said Awraam Zapounidis, Sales Director Europe, Software & Services, Manufacturing at GE. "It's about much more than product services or the maintenance of individual components. It's about the big picture: the entire plant."
The following example illustrates how proactive maintenance via GE's Asset Performance Management compares to reactive maintenance: It takes 10 days and a specific amount of raw materials to produce a single batch. After eight days, a critical component of the plant fails and needs to be replaced; the plant is down. As a result of this unplanned downtime, the entire batch is rendered unusable and has to be discarded. Delivery times cannot be honored, and the utilized raw materials are lost. At the same time, operating costs increase, and EBIT losses can add up to millions over the course of the year.
Monitoring chemical production facilities with the help of GE's APM solution doesn't require a system reinstallation or an initial investment. It can be employed across multiple OEMs, therefore preventing the creation of data silos.
Existing data can be collected more efficiently, analyzed more intelligently and made available to plant management and maintenance staff in real time, in the form of concrete, actionable insights. "This APM solution can improve asset utility, product quality and, ultimately, profit margins," continued Zapounidis. "Real-time information about the performance of a facility – evaluated by the latest predictive analytics and accessible via mobile devices, allows what plant managers until recently could only dream about: The ability to detect problems before they occur, thus avoiding outages and downtime, reducing costs and increasing productivity."
For more information, click here.