New data shows Enstilar provides rapid itch relief for psoriasis patients
New data shows that aerosol foam Enstilar provided rapid itch relief and improvements in itch-related sleep loss for patients suffering from psoriasis…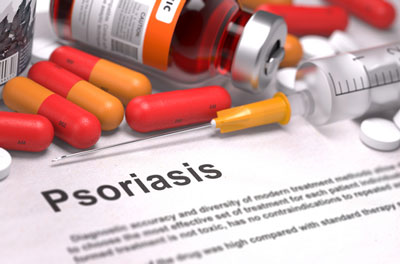 New data shows that aerosol foam Enstilar® (calcipotriol/betamethasone dipropionate 50 micrograms/g / 0,5 mg/g), LEO Pharma's dual-action investigational aerosol foam for the treatment of psoriasis vulgaris, provided rapid itch relief and improvements in itch-related sleep loss for patients suffering from psoriasis.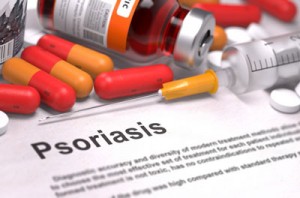 The data will be presented at the 23rd World Congress of Dermatology and is from PSO-FAST (Psoriasis vulgaris, a Four-week, vehicle-controlled, efficacy And Safety Trail), a Phase 3 clinical trial.
Between 70% and 90% of people with psoriasis suffer from itch, which can cause patients to experience additional stress or embarrassment. Additionally, psoriasis patients suffering from itch experience sweating, feel a sensation of heat or pain in the affected area and have difficulty falling asleep or are often awakened as a result of itching.
Itch can have a significant impact on the overall quality of life for psoriasis patients
"These data are encouraging for the vast majority of psoriasis patients that are also suffering from itch related to their disease," said Dr Craig Leonardi, a Clinical Professor of Dermatology at St. Louis University School of Medicine (United States) and the lead investigator of the PSO-FAST clinical trial.  "Itch can have a significant impact on the overall quality of life for psoriasis patients and having a well-tolerated and effective treatment option to rapidly relieve itch is important."
The PSO-FAST clinical trial is a large, Phase 3, double-blind trial that included 426 psoriasis patients in the US. Patients in the trial were split into two groups with 323 patients receiving Enstilar and 103 patients receiving placebo in the form of the aerosol foam vehicle alone.  Results from the study found that 37% of patients using Enstilar had achieved improvements in itch after three days and 84% of patients using Enstilar achieved improvement in itch by week 4.  Similarly, patients using Enstilar experienced improvements in itch-related sleep loss, with 36% improving after three days and 71% experiencing improvements by week 4.
LEO Pharma continue to work with regulatory authorities to obtain approval for Enstilar
Additional data from the PSO-FAST clinical trial showed that 81% of patients receiving Enstilar experienced clinically meaningful improvements in health-related quality of life (HRQoL).  The HRQoL of patients was assessed using the Dermatology Life-Quality Index (DLQI) and the generic five-dimension EQ5D questionnaire.  Patient feedback on HRQoL was assessed with DLQI at baseline and weeks 1, 2 and 4 and EQ5D was assessed at baseline and week 4.
"We are pleased with the results of the PSO-FAST trial and believe these data further highlight the value Enstilar may provide to patients living with psoriasis," said Kim Kjøller, Senior Vice President, Global Development at LEO Pharma.  "Improving the lives of patients living with skin diseases is our number one priority and we look forward to continuing to work with regulatory authorities to obtain approval and make Enstilar available to patients worldwide."
Related organisations
Related diseases & conditions