Personalized medical technologies are high up on the agenda at BIOTECHNICA
The world of medicine is changing fast, and "Personalized Medicine" is a very hot topic…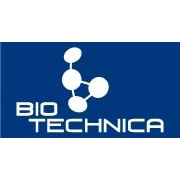 The world of medicine is changing fast, and "Personalized Medicine" is a very hot topic. Scientific researchers are constantly contributing new findings (e.g. in the area of pharmacogenetics) which ensure that patients receive personalized therapy on the basis of individual diagnoses. This applies in particular to the dosage and duration of medication. Personalized medicine has already had a positive impact on the treatment of cancer, autoimmune diseases and infections. BIOTECHNICA (6–8 October in Hannover, Germany) will address the challenges associated with the clinical application of patient-specific diagnostics and therapy – for example, at the Marketplace for Personalized Medicine Technology.
Alongside the topic of "Companion Diagnostics", RNA-based vaccination will figure prominently at the Marketplace for Personalized Medicine Technology. A further "headline" topic will be Bio IT. BIOTECHNICA is closely attuned to the fundamental trends in the biotech sector. This is reflected in the three "Marketplaces": Personalized Medicine Technology, Bioeconomy and Bio IT (new). A new feature is the amalgamation of these marketplaces at the BIOTECHNICA PLAZA. The "heart" of BIOTECHNICA, the PLAZA unites the various marketplaces, forum platforms as well as a networking and partnering area at a central location.
The exhibitors at the Marketplace for Personalized Medical Technologies will include diagnostics companies, (bio)pharmaceuticals companies, suppliers of medical devices and bioinformatics solutions, as well as clinical research organizations. This marketplace is targeted specifically at R&D personnel in the field of diagnostics and therapeutics as well as at researchers and practitioners in the area of inpatient and outpatient care. The forum program comprises lectures on R&D-related topics, product presentations and company presentations.
In October 2015 Deutsche Messe is for the first time staging the two trade fairs BIOTECHNICA and LABVOLUTION in parallel at the Hannover Exhibition Center. LABVOLUTION is celebrating its premiere in 2015. The new trade show presents the complete range of laboratory equipment and technology for research labs, analytical labs, production labs and training labs. One ticket is valid for entry to both trade shows.