Merck Serono commits € 1.2 million to the Grant for Fertility Innovation (GFI) for 2015 / 16
Merck Serono has announced its strong support of the Grant for Fertility Innovation (GFI) fund with grants totalling up to € 1.2 million for 2015 / 2016…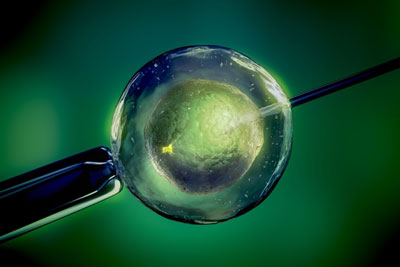 Merck Serono has announced its strong support of the Grant for Fertility Innovation (GFI) fund with grants totalling up to € 1.2 million for the years 2015 / 2016.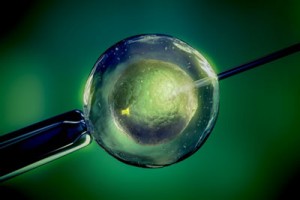 The announcement was made during the 31st annual meeting of the European Society of Human Reproduction and Embryology (ESHRE) currently taking place in Lisbon.
Launched in 2009, the GFI is dedicated to transforming innovative translational fertility research projects into concrete health solutions to improve the outcomes of assisted reproductive technologies (ART). In the last six years, approximately 750 applications to GFI were received from over 50 countries around the world; from this year's applications, six projects from five countries were awarded a grant for a total of € 1.2 million.
The GFI programme fuels cutting-edge fertility research
"The GFI programme fuels innovation and cutting-edge fertility research that has the potential to positively impact outcomes for couples – to further increase the success rate," said Dr Steven Hildemann, Global Chief Medical Officer and Head of Global Medical and Drug Safety at Merck Serono. "We are excited by the growing number of high quality applications each year, reflecting significant opportunity for continued research and scientific advancement in fertility, where there is still unmet need."
Every year, the GFI awardees are announced during a ceremony at ESHRE's annual meeting. This year, six winning projects were announced during the ceremony:
Clinical translation of a new procedure for embryo evaluation based on miRNAs profiling from spent blastocyst culture media: prospective multicentre study: Antonio Capalbo – Genera Reproductive Medicine centres, Rome (ITALY)
Glycomarker Panel for Prediction of IVF Outcome: Tracey Edgell – Hudson Institute of Medical Research, Clayton (AUSTRALIA)
Improved diagnostic of in-vitro-fertilisation using miRNome and microvesicles from early stage embryos: Andreas Keller – Clinical Bioinformatics Centre Saarland University, Saarbrücken (GERMANY)
Embryo derived trypsin: A novel and simple marker of embryo viability: Nick Macklon – University of Southampton (UK)
Identification of novel markers of human oocyte aging via non-invasive RNA sequencing analysis of cumulus cells: Pasquale Patrizio – Yale Fertility Centre, New Haven (USA)
Exoxomes/microvesicles release as a non-invasive method to assess embryo activity: Paola Vigano – San Raffaele Scientific Institute, Milan (ITALY)
Related organisations
Related diseases & conditions