Roche to provide HIV diagnostic solutions to Global Fund
Roche has been selected to provide HIV-1 viral load and early infant diagnostic technologies for the Global Fund…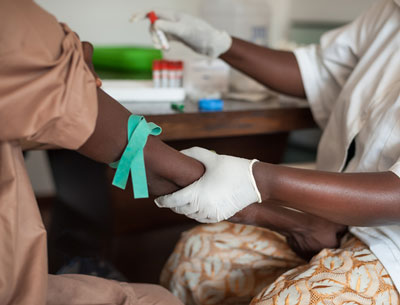 Roche has been selected to provide HIV-1 viral load and early infant diagnostic technologies for the Global Fund.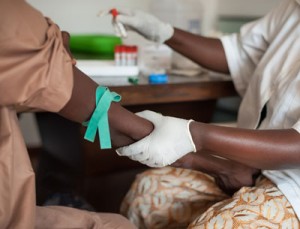 This marks a further step in the collaboration between Roche and the Global Fund, an organisation that has pioneered providing effective and economic solutions for healthcare to achieve the best results for patients.
"We are proud to be chosen as a supplier for the Global Fund and to continue to provide reliable HIV-1 diagnostics where they are needed most," said Paul Brown, Head of Roche Molecular Diagnostics. "Leveraging our vast number of systems already installed around the world and continuing to work with organisations such as the Global Fund, we expand our commitment to healthcare solutions which make a real difference in those regions most impacted by HIV."
Framework agreement with Global Fund strengthens access to HIV diagnostics
The HIV-1 tests eligible for the Global Fund collaboration utilise a unique dual-target design to simultaneously amplify and detect two separate regions of the HIV-1 genome which are not subject to selective drug pressure. This innovative, fully-automated solution will provide reliable results for laboratories and physicians to more confidently and efficiently treat HIV-1 patients undergoing therapy. For early infant diagnostics, the dual-target HIV-1 qualitative test v2.02 works with both plasma and dried blood spot (DBS) collection cards, eliminates the need for refrigeration, drastically reduces the volume of blood required and makes sample collection and transportation easy even from the smallest infant in the most rural area.
In 2014, Roche announced the Global Access Programme in partnership with the Joint United Nations Programme on HIV/AIDS (UNAIDS), the Clinton Health Access Initiative (CHAI), the President's Emergency Plan For AIDS Relief (PEPFAR) and the Global Fund to fight AIDS, TB and Malaria. With this programme, Roche continues its commitment towards the UNAIDS 90-90-90 goals and an AIDS-free generation.
Related organisations
Related diseases & conditions