FDA approves cystic fibrosis treatment Orkambi
The FDA has approved Vertex's Orkambi, the first medicine to treat the underlying cause of cystic fibrosis in people with two copies of the F508del mutation…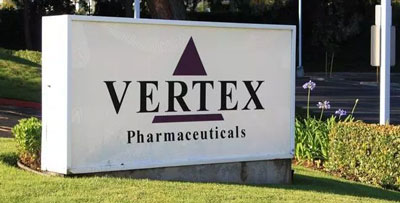 The US Food and Drug Administration (FDA) has approved Vertex's Orkambi (lumacaftor/ivacaftor), the first medicine to treat the underlying cause of cystic fibrosis (CF) in people ages 12 and older with two copies of the F508del mutation.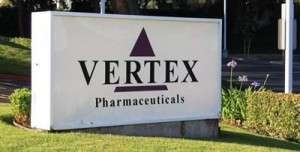 It is only indicated for these patients, who can be identified with a genetic test.
CF is a rare genetic disease that is caused by defective or missing cystic fibrosis transmembrane conductance regulatory (CFTR) proteins resulting from mutations in the CFTR gene. The defective or missing proteins result in poor flow of salt and water into or out of the cell in a number of organs, including the lungs. In people with two copies of the F508del mutation, the CFTR protein is not processed and trafficked normally within the cell, resulting in little to no CFTR protein at the cell surface.
Orkambi is a combination of lumacaftor, which is designed to increase the amount of mature protein at the cell surface by targeting the processing and trafficking defect of the F508del CFTR protein, and ivacaftor, which is designed to enhance the function of the CFTR protein once it reaches the cell surface. Orkambi is taken every 12 hours – once in the morning and once in the evening.
"Today is a remarkable day for science, medicine and the CF community," said Jeffrey Leiden, M.D., Ph.D., Vertex's Chairman, President and Chief Executive Officer. "More than 15 years ago, our scientists set out to discover and develop medicines to treat the underlying cause of cystic fibrosis. Today, the approval of Orkambi represents a fundamental change in the treatment of the most common form of CF, marking significant progress for us and for the entire CF community."
Orkambi has also been submitted for regulatory approval in the EU, Australia and Canada
The approval of Orkambi was based on data from two Phase 3 studies (TRAFFIC and TRANSPORT) that enrolled more than 1,100 people with CF ages 12 and older with two copies of the F508del mutation. Patients treated with Orkambi experienced statistically significant improvements in lung function. Patients also experienced reductions in pulmonary exacerbations and improvements in body mass index (BMI). The most common adverse events included shortness of breath and/or chest tightness, upper respiratory tract infection (common cold) and gastrointestinal symptoms (including nausea, diarrhoea, or gas).
Vertex continues to invest in CF research and development with the goal of treating the vast majority of people with the disease and enhancing the benefit for those we treat. Multiple Phase 2 and Phase 3 clinical studies are in progress and Vertex has an ongoing research programme focused on discovering new CF medicines.
"In 1998, Vertex and the CF Foundation embarked on a scientific challenge that many believed would be impossible – to discover medicines that treat the cause of CF," said Robert J. Beall, Ph.D., President and CEO of the Cystic Fibrosis Foundation. "Today's approval is a milestone for the CF community. We congratulate Vertex for their success in developing new CF medicines and are pleased with their continuing commitment to help all eligible patients get access to these medicines."
Vertex has submitted Orkambi for regulatory approval in the European Union, Australia and Canada. A decision by the European Medicines Agency (EMA) is anticipated by the end of 2015. Reviews by Health Canada and Australia's Therapeutic Goods Administration (TGA) are also ongoing.
Related organisations
Related diseases & conditions