FDA approves heart failure treatment Entresto
The US Food and Drug Administration (FDA) has approved Novartis' Entresto (sacubitril/valsartan) tablets for the treatment of heart failure with reduced ejection fraction.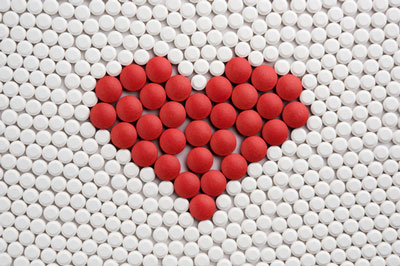 Entresto will be available on prescription in the US for patients whose condition is classified NYHA class II-IV, indicated to reduce the risk of cardiovascular death and heart failure hospitalization. It is usually administered in conjunction with other heart failure therapies, in place of an ACE inhibitor or other angiotensin receptor blocker.
"Despite the uncertainty and high financial risk we designed the world's largest heart failure trial to compare Entresto to the previous gold standard. As a result millions of people diagnosed with reduced ejection fraction heart failure now have a much greater opportunity to live longer and stay out of hospital," said David Epstein, Division Head, Novartis Pharmaceuticals. "We recognise our responsibility to ensure Entresto reaches US patients and prescribers as soon as possible and will begin shipping in the US in the coming week."
Entresto reduced the risk of cardiovascular death versus ACE-inhibitor enalapril
The FDA's decision is based on results from the 8,442-patient PARADIGM-HF study which was stopped early when it was shown Entresto significantly reduced the risk of cardiovascular death versus ACE-inhibitor enalapril. At the end of the study, patients with reduced ejection fraction who were given Entresto were more likely to be alive and less likely to have been hospitalised for heart failure than those given enalapril. Analysis of safety data showed that Entresto had a similar tolerability profile to enalapril.
"The very meaningful survival advantage of Entresto seen in the PARADIGM-HF trial should persuade physicians to consider Entresto for all appropriate patients, in place of traditional ACE inhibitors or angiotensin receptor blockers," said Dr Milton Packer, Professor and Chair for the Department of Clinical Sciences at University of Texas Southwestern Medical Centre, Texas, USA. "Entresto is expected to change the management of patients with HFrEF for years to come."
Heart failure is a debilitating, life-threatening condition in which the heart cannot pump enough blood around the body. Patients face a high risk of death, repeated hospitalizations and symptoms such as breathlessness, fatigue and fluid retention significantly impact quality of life.
Entresto is currently undergoing review by Health Authorities around the world, including in Canada, Switzerland and the EU. Once approved by health authorities around the world, Entresto could achieve estimated peak sales in excess of $5 billion for the reduced ejection fraction indication.