Tekmira to change company name; suspends development of ebola drug
Tekmira Pharmaceuticals Corporation has announced plans to change its corporate name to Arbutus Biopharma Corporation, to be effective by 3 August 2015…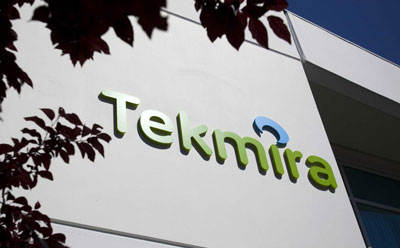 Tekmira plans to change its corporate name to Arbutus Biopharma Corporation and has announced its intentions to concentrate on HBV therapies.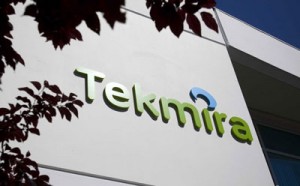 The name change affirms the successful integration of OnCore, BioPharma and Tekmira Pharmaceuticals into a combined company with the singular goal of delivering a cure for chronic HBV. The combined entity currently fields the largest portfolio of HBV product candidates in the industry and is led by an experienced and proven leadership team shown below with notable prior experience.
"We are very excited about the prospects for our integrated new company, which has undergone a transformation to a complete HBV solutions company. The company possesses exceptionally strong and proven clinical development, scientific, and commercial leadership teams and is very well resourced to execute against our goal of delivering a cure for chronic HBV. We believe that the market opportunity for a curative regimen for HBV is very significant, likely eclipsing the HCV market, and presents a meaningful opportunity for shareholders," said Dr. Mark J. Murray, President and CEO of Tekmira. "We remain very confident in our potential to create value from our industry-leading strategy, team, and pipeline dedicated to developing therapeutic solutions to cure HBV."
Tekmira has suspended the development of Ebola drug candidate TKM-Ebola
Tekmira has committed to having at least four HBV product candidates advancing in clinical development in 1H16. Tekmira expects to file INDs for three additional HBV product candidates in 2016: a cccDNA formation inhibitor, a core protein inhibitor (also known as capsid assembly inhibitor), and a surface antigen secretion inhibitor.
Tekmira has also announced the formation of a discrete business unit to manage, develop and maximize the value of Tekmira's non-HBV assets. The division includes preclinical RNAi product candidates, IP and related know how of the lipid nanoparticle (LNP) delivery technology platform, and multiple strategic partnerships exploiting the LNP technology. The business unit will be independently financed. The development activities related to TKM-Ebola will be suspended and a joint re-evaluation of the development contract with the US Department of Defense is underway. The management team of the new business unit will evaluate strategic alternatives for this asset.
Related organisations
Related diseases & conditions