Shire makes unsolicited bid to buy Baxalta
Shire made a proposal to Baxalta on 10 July 2015 to combine the companies in an all-stock transaction worth approximately $30.6 billion…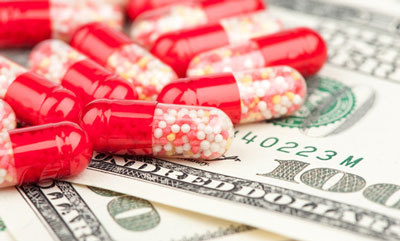 Shire made a proposal to Baxalta on 10 July 2015 to combine the companies in an all-stock transaction worth approximately $30.6 billion.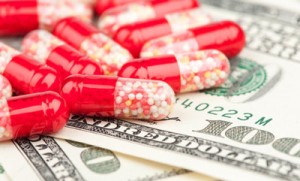 The proposal implies a value of $45.23 per Baxalta share and represents a premium of 36% over Baxalta's stock price as of 3 August 2015. Baxalta has declined to engage in substantive discussions regarding the proposal.
A combined Shire-Baxalta entity would be the global leader in rare diseases with multiple billion-dollar franchises in high-value therapeutic areas with substantial barriers to entry. Together, Baxalta and Shire are projected to deliver product sales of $20 billion in 2020, advancing the combined pipeline and bringing innovative new therapies to market for patients with rare, often life-threatening, diseases and conditions.
Combined Baxalta – Shire company would be projected to deliver $20b in sales by 2020
Flemming Ornskov, Chief Executive Officer of Shire said,  "We believe the proposed combination of Shire and Baxalta would be strategically and financially attractive for both of our companies, accelerating our respective growth ambitions and creating the leading global biotech company in rare diseases. The combined entity would have the opportunity to create significant shareholder value in one of the most attractive and fastest growing segments in healthcare. Together, the companies would be projected to deliver $20 billion in product sales by 2020, with the financial and operational firepower to fuel further innovation and growth in rare diseases. It is our strong preference to immediately enter into a negotiated transaction to explore the full potential of the proposed combination and finalize the terms of an agreement."
Susan Kilsby, Chairman of the Board of Shire, said, "Our Board unanimously supports this combination with Baxalta. Following thorough analysis and discussion, our Board concluded that this proposed transaction will deliver significant value for shareholders. We urge Baxalta to engage with us to create a stronger combined company that will benefit all of our stakeholders."
In response to the unsolicited proposal from Shire, Wayne T. Hockmeyer, Ph.D., Chairman of the Board of Baxalta, commented, "The Board today reaffirmed its conclusion that Shire's proposal significantly undervalues Baxalta and its attractive prospects for growth and value creation, and that a merger at this time would be severely disruptive at this very early stage of Baxalta's existence as a public company and presents a significant and real risk to value creation for our shareholders."