NIAID provides more funding to advance ricin vaccine RiVax
NIAID has provided Soligenix an additional $2.7 million in funding to advance the development of its heat stabilised ricin toxin vaccine, RiVax…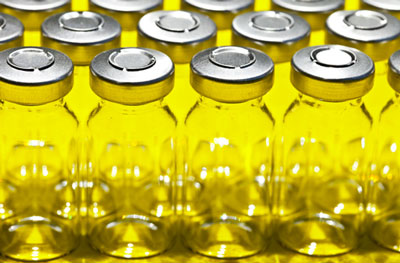 The US National Institute of Allergy and Infectious Diseases (NIAID) has exercised its option to advance the development of Soligenix's heat stabilised ricin toxin vaccine, RiVax™.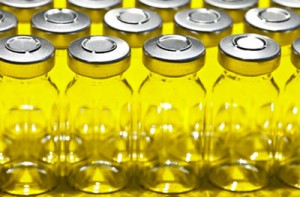 The overall objectives of the contract are to advance the development of Soligenix's thermostabilisation technology, ThermoVax™, combined with the company's ricin toxin vaccine, RiVax, as a medical countermeasure to prevent the effects of ricin exposure.
The exercised option will provide Soligenix with an additional $2.7 million in funding. If all contract options are exercised, the total award of up to $24.7 million will support the preclinical, manufacturing and clinical development activities necessary to advance heat stable RiVax with the US Food and Drug Administration (FDA).
"The execution of the first option reflects NIAID's ongoing commitment to develop viable thermostabilisation technologies that can be applied to vaccines that provide for enhanced stability and the ability to avoid the burdensome logistics of cold chain distribution," stated Christopher J. Schaber, PhD, President and Chief Executive Officer of Soligenix. "It also highlights the government's commitment to identification and development of countermeasures to protect both the public and, more likely, first responders, in the event of ricin exposure. We thank NIAID for its past and present support and look forward to working with the agency as we advance RiVax development toward potential FDA licensure and procurement for the national stockpile."
Alum-adjuvanted RiVax induced long lasting antibodies in preclinical studies
Ricin toxin is a plant toxin and potential biological weapon because of its stability, high potency, and availability as a by-product of castor oil production. The US Centres for Disease Control and Prevention (CDC) estimate the lethal dose in humans is about the size of a grain of salt. 
With RiVax, Soligenix is a world leader in the area of ricin toxin vaccine research. RiVax contains a genetically altered version of a RTA chain containing two mutations that inactivate the toxicity of the ricin molecule. A Phase 1A clinical trial was conducted with a formulation of RiVax that did not contain an adjuvant. This trial revealed dose dependent seroconversion as well as lack of toxicity of the molecule when administered intramuscularly to human volunteers. The adjuvant-free formulation of RiVax induced toxin neutralising antibodies that lasted up to 127 days after the third vaccination in several individuals. To increase the longevity and magnitude of toxin neutralising antibodies, RiVax was formulated with an adjuvant of aluminum salts (Alum) for a Phase 1B clinical trial. The results of the Phase 1B study indicated that Alum-adjuvanted RiVax was safe and well tolerated, and induced greater ricin neutralising antibody levels in humans than adjuvant-free RiVax. In preclinical animal studies, the Alum formulation of RiVax also induced higher titers and longer lasting antibodies than the adjuvant-free vaccine.