Valeant to acquire Sprout for $1 billion
Valeant has entered into a definitive agreement to acquire Sprout, makers of female libido drug Addyi, for approximately $1 billion…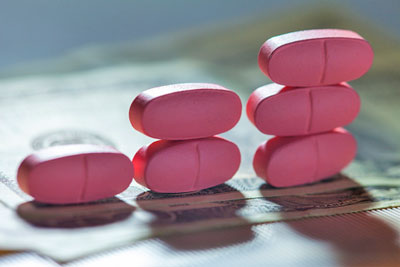 Valeant Pharmaceuticals has entered into a definitive agreement to acquire Sprout for approximately $1 billion in cash, plus a share of future profits based upon the achievement of certain milestones.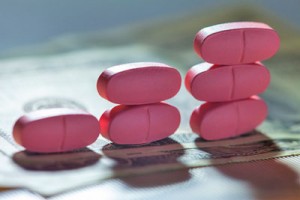 On Tuesday, Sprout received approval from the US Food and Drug Administration (FDA) on its New Drug Application (NDA) for flibanserin, which will be marketed as Addyi in the US. Addyi has demonstrated improvements in desire for sex, reducing distress from the loss of sexual desire and increasing the number of satisfying sexual events. Sprout also has global rights for flibanserin. Valeant will leverage its global scale to register flibanserin internationally.
Valeant expects Addyi to be available in the United States in the fourth quarter of 2015 through prescribers and pharmacies that have been certified under the US FDA's comprehensive Risk Evaluation and Mitigation Strategy (REMS) programme to assure safe use. Following the closing of the transaction, Valeant, under the REMS, will offer physicians and pharmacists the required certification programs for prescribing and dispensing Addyi.
Valeant offers a global footprint that could bring Addyi to women across the globe
Following the closing of the acquisition, Sprout will remain headquartered in Raleigh, N.C. and become a division of Valeant. Cindy Whitehead, Chief Executive Officer of Sprout, will join Valeant to lead this division dedicated to the introduction and global commercialisation of Addyi, reporting to Anne Whitaker, Executive Vice President and Company Group Chairman.
Valeant's Chairman and Chief Executive Officer, J. Michael Pearson, said, "Delivering a first-ever treatment for a commonly reported form of female sexual dysfunction gives us the perfect opportunity to establish a new portfolio of important medications that uniquely impact women. We applaud the efforts of the Sprout team to address this important area of unmet need and look forward to working with them to bring the benefits of Addyi to additional markets around the world." 
Sprout Chief Executive Officer, Cindy Whitehead, said, "I am extremely proud of the commitment and passion of our 34 employees who have been mission driven to get to this breakthrough first for women. This partnership with Valeant allows us the capacity to now ensure broader, more affordable access to all the women who have been waiting for this treatment. Beyond building this in the United States, Valeant also offers us a global footprint that could eventually bring Addyi to women across the globe."