Novartis pays $1 billion to bolster its pipeline with ofatumumab
Novartis is to acquire all remaining rights to GSK's ofatumumab to develop treatments for MS and other autoimmune indications…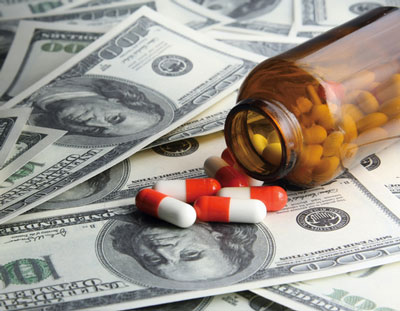 Novartis is to acquire all remaining rights to ofatumumab from GSK for up to $1 billion plus royalties.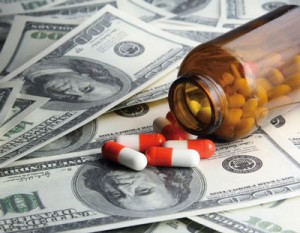 Ofatumumab, a fully human monoclonal antibody which targets CD20, is being developed for relapsing remitting multiple sclerosis (RRMS) and other autoimmune indications. Novartis previously acquired the rights to ofatumumab for oncology indications and it is marketed under the brand name Arzerra®.
RRMS is thought to be associated with activation of B cells, a type of white blood cell in the immune system. Ofatumumab works by binding to the CD20 molecule on the surface of B cells and depleting them in lymphatic tissues. Positive phase IIa results for subcutaneous ofatumumab demonstrated significant reduction of up to 90% in the cumulative number of new brain lesions in patients with MS between weeks 4-12 in the study. No unexpected safety findings were reported in the study. Since this was a dose finding trial, ofatumumab is ready to begin phase III pivotal studies.
Ofatumumab acquisition adds to Novartis' strong MS portfolio
"Novartis is pleased to further reinforce our commitment to neuroscience and to add an exciting new treatment to our strong MS portfolio," said David Epstein, Head of Novartis Pharmaceuticals. "Our vision for patients with MS is to develop treatments that improve on current standards of care, meeting patients' needs at every stage of their disease with innovative and targeted drugs."
Multiple sclerosis (MS) is a chronic disorder of the central nervous system (CNS) that disrupts the normal functioning of the brain and spinal cord through inflammation and tissue loss. More than 2.3 million people worldwide are affected by MS, a disease that most often begins in early adulthood. The typical evolution of MS results in progressive loss of both physical and cognitive (e.g. memory) functions. People with MS can be diagnosed with relapsing forms of MS (RMS), which include relapsing remitting MS (RRMS) and secondary progressive MS (SPMS), or with primary progressive MS (PPMS).
Commenting on the agreement, David Redfern, Chief Strategy Officer at GSK, said, "We are pleased to have completed this transaction to divest the remaining rights in ofatumumab, crystallising significant additional value for GSK shareholders. We continue to focus on progressing our pipeline in core therapy areas including HIV, oncology, vaccines, cardiovascular, immuno-inflammation and respiratory diseases."
The acquisition of ofatumumab bolsters Novartis' MS treatment pipeline. Gilenya is Novartis's other MS therapy, which reached sales of $2.5 billion in 2014. However, it is due to lose patent protection in the next few years, leading analysts to believe that Novartis is hoping that ofatumumab will help alleviate the loss in revenues it incurs when generic forms of Gilenya become available.