New technology allows unattended sampling and synthesis of chemical reactions
Posted: 1 September 2015 |
The new EasySampler Connectivity Kit enables integration of EasySampler and the associated sampling information with the touchscreen of METTLER TOLEDO Reactor Systems for Chemical Synthesis and Automated Jacketed Lab Reactor Control. EasySampler data is automatically transferred to, and reported with, the referring experiment to enable unattended sampling and synthesis of chemical reactions…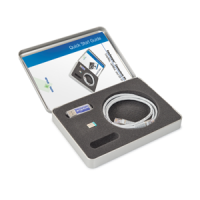 METTLER TOLEDO is pleased to announce that the EasySampler Connectivity Kit is now available.  With the Connectivity Kit, EasySampler data is automatically transferred to, and reported with, the referring chemical synthesis reactor or automated jacketed lab reactor control experiment, on a touchscreen platform.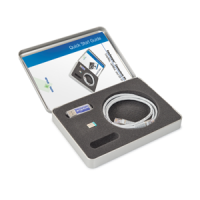 EasySampler fully automates the sampling process including sampling capture, quench at reaction conditions, dilution and dispensing into a vial.  Designed to eliminate challenges scientists face in the sampling of chemical reactions, EasySampler provides an unattended and robust inline method of taking representative samples in situ from chemical reactions.
The unique, patented EasySampler probe enables the capture and immediate quenching of reaction samples.  Immediate quenching provides a sample representative of the reaction at the time of sampling which is particularly advantageous for monitoring low temperature and air-sensitive chemistry.
Common EasySampler applications include sampling reactions for impurity profiling, product formation, by-product formation, reaction progress and yield, by offline analysis. EasySampler offers distinct advantages for sampling air and moisture-sensitive chemistry, as well as reactions at sub-ambient temperatures, and hazardous reactions.
Reactor Systems for Chemical Synthesis provide integrated chemical and process development solutions to increase productivity in the chemistry lab.  With EasyMax and OptiMax Reactor Systems, traditional round bottom flasks and jacketed lab reactors can be eliminated.
Automated Jacketed Lab Reactor Control unit RX-10 connects and automates the jacketed lab reactor and control thermostats, stirrers and pumps with a single touchscreen interface that provides a consistent control platform across all laboratory reactors.  Operating with one interface allows scientists to consistently control reactors on any scale from milliliters to multi-liter – reducing human error and training cost.