Allergan to acquire glaucoma treatment company AqueSys
Posted: 4 September 2015 |
Allergan is to acquire AqueSys for a $300 million upfront payment and milestone payments related to AqueSys' lead development programmes, including XEN45…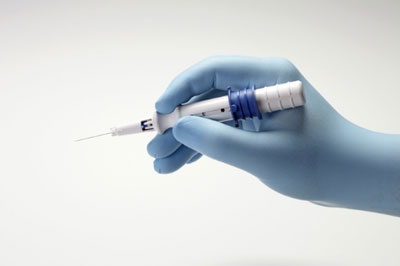 Allergan has entered an agreement to acquire AqueSys for a $300 million upfront payment and milestone payments related to AqueSys' lead development programmes, including XEN45.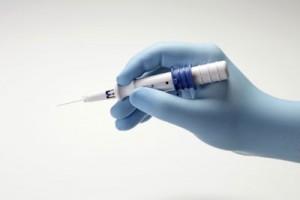 "The acquisition of AqueSys and its XEN45 programme builds on Allergan's deep and long-standing commitment to innovation in eye care," said Brent Saunders, CEO and President of Allergan.  "Our eye care team has a strong track record of introducing novel treatments for patients with glaucoma. The acquisition of the XEN45 device demonstrates our commitment to alternative next-generation glaucoma treatments which are appealing to both patients and physicians and extend beyond conventional medication eyedrops."
AqueSys acquisition adds XEN45, a best-in-class implantable shunt for glaucoma, to Allergan's portfolio
The acquisition of AqueSys adds XEN45, a soft shunt that is implanted in the subconjunctival space in the eye through a minimally invasive procedure with a single use, pre-loaded proprietary injector. The proprietary XEN45 technology facilitates aqueous fluid flow to lower Intra-Ocular Pressure (IOP) while protecting against the potential for hypotony (IOP that is too low) that is associated with current subconjunctival procedures. The minimally invasive procedure is performed by ophthalmologists.
XEN45 has received a CE mark in the European Union where it is indicated for the reduction of intraocular pressure in patients with primary open angle glaucoma where previous medical treatments have failed. The CE mark allows treatment in conjunction with a cataract procedure or as a standalone procedure. XEN45 is also approved for use in Turkey, Canada and Switzerland. In the United States, XEN45 is in late-stage development, with the final US Investigational Device Exemption (IDE) clinical trial fully enrolled in the second quarter of 2015. Final approval by the US Food and Drug Administration is expected by late 2016 or early 2017 via the 510K device pathway.
"The XEN45 programme has been shown to provide a robust efficacy profile with minimal side effects, and if approved in the US, would provide an exciting new treatment option for patients, and one that is highly complementary to our ongoing portfolio and development programmes in this critical treatment area," said David Nicholson, EVP and President, Global Brands Research and Development at Allergan.
"With its pedigree in the eye care space, its deep commercial network in eye care professional communities, and its commitment to being a leading provider of treatments for glaucoma, Allergan was a natural fit and a compelling partner for us to maximize the potential for the XEN45 technology platform," said Ron Bache, CEO of AqueSys. "The addition of the XEN45 technology to Allergan's world-class eye care development and commercialisation organisation will propel the potential use of this best-in-class technology by global ophthalmologists and the patients that they treat."
Related organisations
Related diseases & conditions