23 drugs to be axed from the Cancer Drug Fund
Posted: 7 September 2015 |
The announcement follows a review that found that CDF spending would rise to around £410 million for this year – an over-spend of £70m from the budget set in April 2015…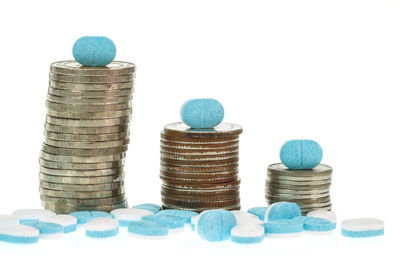 NHS England has announced that 23 drugs will be removed from the Cancer Drug Fund list following a review.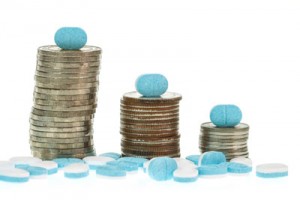 The review found that despite increasing its budget, current projections suggest that Cancer Drug Fund spending would rise to around £410 million for this year, an over-spend of £70m from the budget set in April 2015.
Commenting on the review, Professor Peter Clark, Chair of the Cancer Drug Fund and an oncologist, said, "There is no escaping the fact that we face a difficult set of choices, but it is our duty to ensure we get maximum value from every penny available on behalf of patients. We must ensure we invest in those treatments that offer the most benefit, based on rigorous evidence-based clinical analysis and an assessment of the cost of those treatments."
The list of drugs to be axed includes Roche's Avastin (bevacizumab) in second and third line colorectal cancer, triple negative breast cancer and cervical cancer; Roche's Kadcyla (trastuzumab emtansine) in second line HER2 positive breast cancer; and Celgene's Imnovid (pomalidomide) and Revlimid (lenalidomide) at first relapse for the rare bone marrow cancer myeloma.
Calls for reform of the Cancer Drug Fund
Since NHS England announced the removal of the drugs, there have been calls for the Cancer Drug Fund (CDF) to be reformed.
In response to the announcement that Imnovid and Revlimid will be removed from the Cancer Drug Fund, Myeloma UK Chief Executive Eric Low said, "[The Government] has let things develop to the stage where effective and life-prolonging drugs are being brutally delisted from the Fund to cut costs. Other Government attempts to improve the situation, most notably through the pharmaceutical price regulation scheme (PPRS), have also been an abject failure. Taken together, the Government has systematically failed to improve access to cancer medicines in England and should be held to account for this debacle."
Professor Paul Workman, Chief Executive at The Institute of Cancer Research, London, also commented, "Today's decision is an example of the confusion at the heart of our drug assessment system – with some treatments first being refused by NICE, then accepted onto the Cancer Drugs Fund and now to be removed from the list and denied to new patients. What we urgently need is a new unified system for evaluating treatments that can attract widespread support and ensure that the most innovative and effective cancer drugs reach the patients who need them as fast as possible."
Deborah Lancaster, Director, Roche Products Limited, said, "As we have said previously, this second round of de-listing speaks to the need to reform the CDF, and we are ready to play our part in ensuring this happens. We need to work together to put in place a pragmatic, flexible and sustainable system – one that puts patients first and one that works for clinicians, government, NHS, patient groups and companies. We have always known the CDF was never meant to be a long-term approach to funding cancer medicines.  Although we understand its financial pressures, patients should not be denied access to innovative and clinically effective medicines."
Deborah Lancaster also appears in a video released by Roche alongside Dr Daniel Thurley, Medical Director at Roche Products Limited. In the video they discuss the Cancer Drugs Fund and the de-listings.
The 23 drugs will be removed on 4 November. Patients currently receiving treatment through the fund will not be affected by the announcement.
Related organisations
Related diseases & conditions