Twice-daily cough syrup Tuzistra XR launched in the US
Posted: 8 September 2015 |
Tuzistra XR is the only codeine-based extended-release cough cold syrup available to patients and physicians in the United States…
Vernalis and Tris Pharma have announced that Tuzistra XR is now available to patients and physicians in the United States.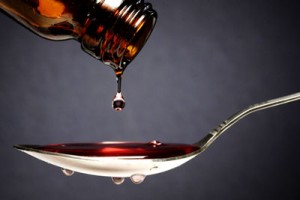 Tuzistra XR, was approved by the US Food and Drug Administration (FDA) on 30 April 2015. It is indicated for the relief of cough and symptoms associated with upper respiratory allergies or a common cold in adults 18 years of age and older.
Tuzistra XR is the only codeine-based extended-release cough cold syrup available to patients and physicians in the United States. The US cough cold prescription market is worth in excess of $3 billion at current brand pricing, with 30-35 million annual prescriptions. This market is dominated by short-acting treatments, which require dosing 4-6 times a day. Tuzistra XR was developed using Tris Pharma's liquid sustained release technology, LiquiXR, which allows for extended drug delivery throughout a 12-hour dosing period.
Tuzistra XR represents a significant commercial opportunity for Vernalis and Tris Pharma
Ian Garland, Chief Executive Officer of Vernalis, said, "The launch of Tuzistra XR marks a significant milestone in the transition of Vernalis to a commercial specialty pharmaceutical company. There is a significant demand for an extended relief cough cold treatment and we are pleased to offer US physicians and patients the only 12-hourly dosed codeine-based, non-schedule II liquid product ahead of this year's cough cold season. We believe the primary care market offers Vernalis a significant commercial opportunity and we plan to leverage our specialist sales platform with complementary products, to enable us to take a share of this large and growing market."
"We are delighted that our collaboration with Vernalis has yielded its first commercial product for the cough cold market in the US. Tuzistra XR alone represents a significant commercial opportunity and with further products in development as part of this alliance, we hope, over time, to be able to provide a range of extended-release liquid products that address other segments of the cough cold market where 12- hourly dosing is not currently offered" said Ketan Mehta, President and CEO, Tris Pharma.