Further evidence for the potential of AZD9291 in NSCLC presented at WCLC
Posted: 9 September 2015 |
Data demonstrated that in 60 patients who received AZD9291 once daily in the first-line setting, 72% were progression free at 12 months…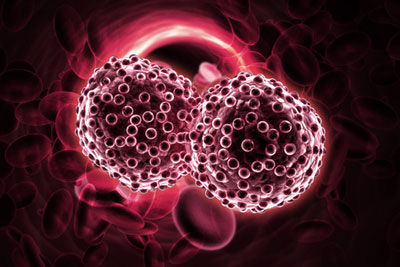 AstraZeneca has announced updated data on AZD9291 in first-line patients with epidermal growth factor receptor mutation (EGFRm) positive advanced non-small cell lung cancer (NSCLC) and previously-treated patients with EGFRm T790M mutation-positive NSCLC.
The data, from the AURA Phase I trial first-line cohort and two AURA Phase II studies, were presented at the World Conference on Lung Cancer (WCLC) 2015.
Data demonstrated that in 60 patients who received AZD9291 once daily in the first-line setting, 72% were progression free (PFS) at 12 months. Confirmed overall response rate (ORR) was 75%. The longest duration of response (DoR) was ongoing at 18 months.
 "While the data are still preliminary, these latest results from the AURA trial first-line cohort further reinforce the potential of AZD9291 in treatment-naïve EGFRm advanced NSCLC patients," said Professor Suresh S. Ramalingam, Chief of Thoracic Oncology and Director of Medical Oncology, Emory University School of Medicine, Atlanta, GA, USA.
 Data on two AURA Phase II studies (AURA extension and AURA2) in previously treated patients with EGFRm T790M were also presented. While still preliminary, these studies showed an efficacy and tolerability profile for AZD9291 consistent with previously-reported data. In AURA extension, ORR was 61%. Consistent results were observed in AURA2, ORR was 71%; median DoR was 7.8 months and median PFS was 8.6 months.
Data supports AstraZeneca's accelerated strategy with AZD9291
"These data provide further evidence of the encouraging durable response with AZD9291 in treatment-naïve and pre-treated patients with advanced EGFRm NSCLC", said Antoine Yver, Head of Oncology, Global Medicines Development at AstraZeneca. "The data support our accelerated development strategy with AZD9291, which has moved with unprecedented speed from first human studies to the US Food and Drug Administration and other regulatory submissions. With AZD9291 now under review by global regulatory authorities, we are on track to bring this innovative medicine to patients as quickly as possible to address this critical need."
Marketing authorisation applications for AZD9291 for the treatment of EGFRm T790M mutation-positive NSCLC have been submitted to the US Food and Drug Administration (FDA), the European Medical Agency (EMA) and other regulatory authorities.
Related organisations
Related diseases & conditions