Janssen submits MAA for daratumumab to EMA
Posted: 10 September 2015 |
Daratumumab is an investigational, human anti-CD38 monoclonal antibody, for the treatment of patients with relapsed and refractory multiple myeloma…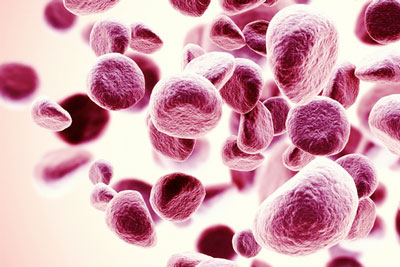 Janssen has submitted a new Marketing Authorisation Application to the European Medicines Agency (EMA) for daratumumab.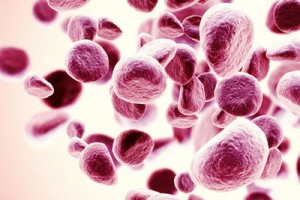 Daratumumab is an investigational, human anti-CD38 monoclonal antibody, for the treatment of patients with relapsed and refractory multiple myeloma.
Multiple myeloma is an incurable blood cancer that starts in the bone marrow and is characterised by excess growth and survival of malignant plasma cells. Patients who are refractory to both proteasome inhibitors (PIs) or immunomodulatory agents (IMiDs) have a poor prognosis, with an estimated median overall survival of nine months.
Daratumumab works by binding to CD38, a signalling molecule found on the surface of multiple myeloma cells. In doing so, daratumumab triggers the patient's own immune system to attack the cancer cells, resulting in rapid tumour cell death through multiple immune-mediated and other mechanisms of action.
Janssen 'encouraged' by therapeutic response with daratumumab
The regulatory submission for daratumumab is now pending validation by the EMA and is based on data from the Phase 2 MMY2002 (SIRIUS), data from the Phase 1/2 GEN501 monotherapy study, and data from three supportive studies.
For MMY2002, the primary efficacy endpoint was overall response rate (ORR). Daratumumab achieved an ORR of 29% in the group of patients who received 16 mg/kg (n=106) as a single-agent therapy, with a well tolerated safety profile.
The ORR outcomes of MMY2002 are similar to the ORR data in the Phase 1/2 GEN501 study, in which safety was the primary endpoint. In this study, daratumumab demonstrated a tolerable safety profile and achieved an ORR of 36% in the group of patients who received 16 mg/kg, with responses improving over time. Median progression-free survival was 5.6 months and 65% of responders remained in remission at 12 months. The OS rate at 12 months was 77%.
"For more than a decade Janssen has focused on addressing unmet needs in multiple myeloma which, despite important advances, still remains an incurable cancer," said Jane Griffiths, Company Group Chairman, Janssen Europe, Middle East and Africa. "Through our continued commitment to research into new therapies and innovative mechanisms, we are encouraged to see the depth of therapeutic response with daratumumab. This is particularly promising for relapsed and refractory patients who have a poor prognosis and may already have exhausted all existing treatment options. We look forward to working with the EMA to make daratumumab available for people with multiple myeloma."
This new EMA submission follows the acceptance for Priority Review of the Biologics License Application for daratumumab with the US FDA earlier this month.
Related organisations
Related diseases & conditions