AbbVie's Viekirax approved as HCV treatment in Japan
Posted: 28 September 2015 |
The approval provides a new interferon and ribavirin-free treatment option for patients with most common type of hepatitis in Japan…
The Japanese Ministry of Health, Labour and Welfare (MHLW) has approved AbbVie's Viekirax (ombitasvir/paritaprevir/ritonavir) as a new interferon and ribavirin-free treatment option for adult patients with chronic genotype 1 (GT1) hepatitis C virus (HCV) infection, including those with compensated liver cirrhosis.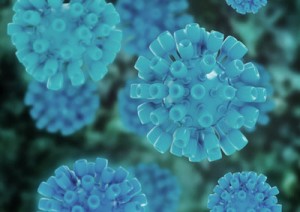 "Today's approval represents an important step forward for the treatment of Japanese patients, a population with specific needs based on patient and viral characteristics," said Jean-Michel Pawlotsky, MD, PhD, professor of medicine at the University of Paris-Est, France. "Viekirax is a valuable new addition to a number of treatments that are changing the face of hepatitis C, making it possible to achieve high virologic cure rates, even in patients whose disease has progressed to compensated liver cirrhosis."
Japan has one of the highest rates of hepatitis C infection in the industrialized world, with approximately 1.5 to 2 million people living with HCV. Genotype 1 is the most common HCV genotype in Japan with 60 to 70 percent of patients infected and, of those, about 95% are infected with the genotype 1b (GT1b) sub-type.
AbbVie supporting HCV screening and diagnosis initiatives in Japan
"We are pleased to provide Viekirax as a new treatment that offers a high probability of virologic cure for GT1b HCV patients and are working to support access to our treatment in Japan," said Michael Severino, M.D., executive vice president, research and development and chief scientific officer, AbbVie. "We are also prioritising disease education and awareness by collaborating with stakeholders to identify and address the diverse challenges across Japan, such as supporting screening and diagnosis initiatives, and providing accurate information to the medical community about treatment options."
The approval is supported by the Phase 3 GIFT-I study. An overall 95% of treatment-naïve and 94% of treatment-experienced GT1b HCV infected patients achieved SVR12 with Viekirax.