Merck and DNAtrix announce glioblastoma collaboration
Merck and DNAtrix will evaluate the efficacy and safety of DNX-2401 in combination with Keytruda in a Phase 2 study…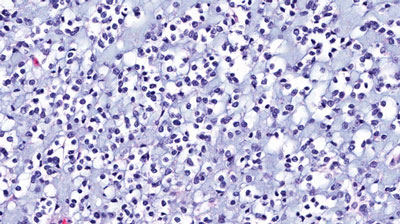 Merck and DNAtrix have entered into an oncology clinical study collaboration to evaluate the efficacy and safety of DNX-2401 in combination with Keytruda in a Phase 2 study of patients with recurrent glioblastoma.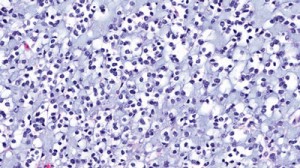 Glioblastoma is the most aggressive form of brain cancer for which there is no cure. Glioblastoma is a type of glioma, which are tumours that arise from glial cells, or supportive brain cells that help to keep neurons in place and functioning well. Glioblastoma is highly malignant because the cells reproduce quickly and are supported by a large network of blood vessels. While glioblastoma rarely spreads elsewhere in the body, these tumours arise from normal brain cells, so it is easy for them to invade and live within normal brain tissue.
DNAtrix's DNX-2401 has demonstrated compelling results in Phase 1 clinical studies
DNX-2401 is a conditionally replicative oncolytic adenovirus designed to specifically target cells defective in the Retinoblastoma (Rb) pathway, which is present in many cancers. Compelling results from Phase 1 clinical studies in recurrent glioblastoma indicate that DNX-2401 can: replicate in human brain tumours for a period of weeks to months; trigger immune cell infiltration into the tumour; cause ongoing tumour destruction detectable by MRI; and, induce durable responses to therapy.
Keytruda is a humanised monoclonal antibody that blocks the interaction between PD-1 (programmed death receptor-1) and its ligands, PD-L1 and PD-L2.
"We are excited to enter into this important collaboration with Merck as we investigate the potential anti-tumour effect that combining our two immunotherapies – DNX-2401 and Keytruda – may offer patients with this aggressive disease," said Frank Tufaro, Ph.D., chief executive officer of DNAtrix.
"The collaboration with DNAtrix further strengthens our efforts to progress the field of immuno-oncology and identify potential combinations that will significantly advance the care of people with cancers for which there have been few advancements," said Dr Eric Rubin, vice president and therapeutic area head, oncology early-stage development, Merck Research Laboratories.