FDA approves schizophrenia treatment Aristada
Aristada is the first atypical antipsychotic with once-monthly and six-week dosing options for delivering and maintaining therapeutic levels of medication in the body through an injection…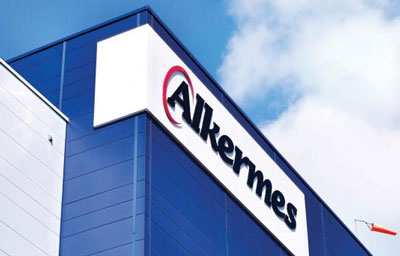 Alkermes' Aristada has been approved by the US food and Drug Administration (FDA) for the treatment of schizophrenia.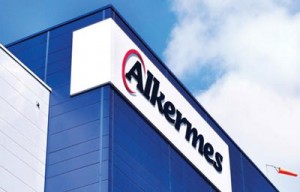 Aristada is the first atypical antipsychotic with once-monthly and six-week dosing options for delivering and maintaining therapeutic levels of medication in the body through an injection. 
"Aristada is a new treatment option designed to offer flexibility to meet the real-world needs of patients suffering from schizophrenia and the healthcare professionals providing their care," said Elliot Ehrich, M.D., Chief Medical Officer of Alkermes. "Building on nearly two decades of experience developing innovative medicines for chronic and serious CNS diseases, we are dedicated to helping to improve the lives of patients as well as meeting the needs within the treatment ecosystem of caregivers, physicians, payers and society. We look forward to making Aristada available to patients and healthcare providers as quickly as possible."
Aristada's features, including a range of dose strengths and dosing interval options, are designed to address the individual needs of patients and challenges in the treatment of schizophrenia. As a long-acting injectable medicine, Aristada provides patients, clinicians and families the certainty that patients receive medication for this serious brain disorder.
Long-acting medications like Aristada can improve the lives of patients
"Long-acting medications to treat schizophrenia can improve the lives of patients," said Mitchell Mathis, M.D., director of the Division of Psychiatry Products in the FDA's Centre for Drug Evaluation and Research. "Having a variety of treatment options and dosage forms available for patients with mental illness is important so that a treatment plan can be tailored to meet the patient's needs."
David Henderson, M.D., Associate Professor of Psychiatry at Massachusetts General Hospita, also commented, "Long-acting therapies are rapidly evolving to the forefront of the treatment of schizophrenia as clinicians increasingly recognize the potential benefits of less frequent dosing and consider their use earlier in disease progression."
The efficacy of Aristada was demonstrated in part by a 12-week clinical trial in 622 participants. In participants with acute schizophrenia who had been stabilised with oral aripiprazole, Aristada was found to maintain the treatment effect compared to a placebo.   
Related organisations
Related diseases & conditions