Novartis releases long-term efficacy results for Gilenya in MS
The analysis evaluated the proportion of Gilenya patients achieving 'no evidence of disease activity' (NEDA-4) every year over seven years…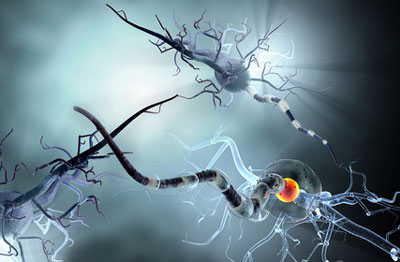 Novartis has released new analysis from the Phase III FREEDOMS and FREEDOMS II trials that they say reinforces the long-term efficacy profile of Gilenya (fingolimod) in patients with relapsing multiple sclerosis (RMS).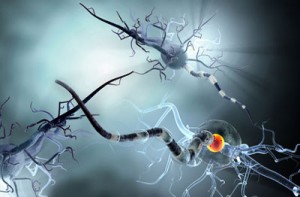 The analysis evaluated the proportion of Gilenya patients achieving 'no evidence of disease activity' (NEDA-4) every year over seven years. NEDA-4 is achieved when a patient has no relapses, MRI lesions, MS-related brain shrinkage and disability progression.
The data from the FREEDOMS and FREEDOMS II core and extension trials showed that in the first year, 27.1% of patients on Gilenya achieved NEDA-4 compared to 9.1% on placebo. Switching from placebo to Gilenya after year two doubled the proportion of patients achieving NEDA-4 (12.7% to 27.4%) in year three. Of those patients on continuous Gilenya treatment, 31.2% to 44.8% had NEDA-4-status in each of the years three to seven.
"MS is a chronic debilitating disease and these data are important in showing the long-term efficacy of Gilenya, and the importance of early treatment to help improve long-term outcomes for patients," said Vas Narasimhan, Novartis Global Head of Development. "Better understanding of the course of a person's MS through assessment of NEDA-4 can help physicians identify the optimal, effective treatment approach as early as possible for their patients."
Assessment of RMS based on NEDA-4 allowed physicians to better predict long-term disability outcomes
A separate follow-up analysis of data from the FREEDOMS and FREEDOMS II trials also confirmed for the first time that assessment of RMS based on NEDA-4 allowed physicians to better predict long-term disability and brain shrinkage outcomes than just assessing relapses, MRI lesions and disability progression. NEDA-4 status over the first year was a significantly better predictor of disability and brain shrinkage over the subsequent five years, as measured by patients reaching a stage of severe disability or having more than 0.4% mean annual brain volume loss. Novartis says these findings support the importance of assessing RMS with NEDA-4 to enable a more reliable prediction of long-term disease outcomes.
Novartis' Gilenya is the only oral disease-modifying therapy (DMT) to impact the course of RMS with high efficacy across four key measures of disease activity: relapses, MRI lesions, brain shrinkage (brain volume loss) and disability progression. Gilenya targets both focal and diffuse central nervous system (CNS) damage. It prevents cells that cause focal inflammation from reaching the brain, but also enters the CNS and reduces the diffuse damage by preventing the activation of harmful cells residing in the CNS.
Gilenya is approved in the US for the first-line treatment of relapsing forms of MS in adults and in the EU for adult patients with highly-active relapsing remitting MS (RRMS) defined as either high disease activity despite treatment with at least one disease-modifying therapy, or rapidly-evolving severe RRMS.
Related organisations
Related diseases & conditions