Black Swan Analysis shortlisted for Growing Business Award
Posted: 12 October 2015 |
Black Swan Analysis has been shortlisted as the 'Micro Business of the Year' for the 2015 Growing Business Awards…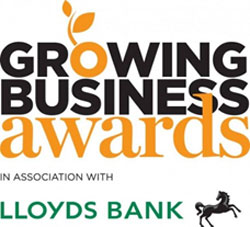 Black Swan Analysis has been shortlisted as the 'Micro Business of the Year' for the 2015 Growing Business Awards. Black Swan Analysis will be competing against 5 other finalists from across the UK for this prestigious award, with the winner being announced during the Growing Business Award's gala dinner in London on the 26 November.
Created by Real Business, held in association with Lloyds Bank and supported by the CBI, the Growing Business Awards are the most established and respected national recognition of SME and entrepreneurial success. The category of 'Micro Business of the Year' celebrates and recognises outstanding companies of ten or less staff who display exceptional quality and are punching above their weight.
The shortlisting recognises all of the hard work and dedication shown by the team at Black Swan Analysis, who continually strive to be innovative through the delivery of our Epiomic™ disease specific epidemiology database and our new Oncostrat™ oncology forecasting platform.
Visit www.gba.realbusiness.co.uk to find out more about the awards.