FDA approves Opdivo for metastatic non-squamous NSCLC
Posted: 12 October 2015 |
In a Phase 3 trial, Opdivo demonstrated superior overall survival (OS) in previously treated metastatic non-squamous NSCLC compared to chemotherapy…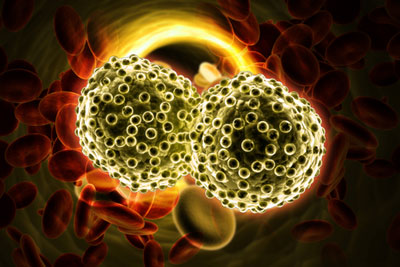 The US Food and Drug Administration (FDA) has approved Bristol-Myers Squibb's Opdivo (nivolumab) injection, for intravenous use, for the treatment of patients with metastatic non-small cell lung cancer (NSCLC) with progression on or after platinum-based chemotherapy.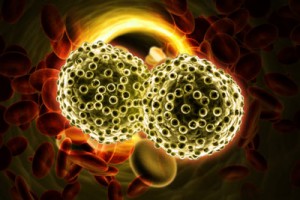 Opdivo works by targeting the cellular pathway known as PD-1/PD-L1 (proteins found on the body's immune cells and some cancer cells). By blocking this pathway, Opdivo may help the body's immune system fight the cancer cells.
In a Phase 3 trial, CheckMate -057, Opdivo demonstrated superior overall survival (OS) in previously treated metastatic non-squamous NSCLC compared to chemotherapy, with a 27% reduction in the risk of death. The median OS was 12.2 months in the Opdivo arm and 9.4 months in the docetaxel arm. This approval expands Opdivo's indication for previously treated metastatic squamous NSCLC to include the non-squamous patient population.
"Improving survival for cancer patients represents the ultimate goal of treatment," said Murdo Gordon, senior vice president and head of Worldwide Markets, Bristol-Myers Squibb. "With today's FDA approval, it is encouraging to know that Opdivo will be available to significantly more patients with metastatic NSCLC, helping to improve treatment outcomes for patients who have been previously treated. We hope that our efforts to bring innovative Immuno-Oncology treatments forward for patients will help increase survivorship and positively impact the lung cancer community."
This is the thirs approval for Opdivo in the US this year
This approval is the third for Opdivo in the US this year. Opdivo is the only PD-1 therapy to have been studied in a Phase 3 trial of patients with previously treated squamous NSCLC and a separate Phase 3 trial of patients with previously treated non-squamous NSCLC. Biomarker testing is not required for Opdivo.
"Non-small cell lung cancer is a difficult to treat disease with high mortality, and patients with squamous and non-squamous NSCLC often respond differently to treatment," said Dr Roy Herbst, Chief of Medical Oncology, Yale Cancer Centre and Smilow Cancer Hospital at Yale-New Haven. "Opdivo is becoming an important treatment option for more patients with previously treated metastatic NSCLC, and is a welcome addition to our therapy of this disease."
Another drug called Keytruda (pembrolizumab), manufactured by Merck, also targets the PD-1/PD-L1 pathway and was granted accelerated approval last weekfor treating NSCLC specifically for patients whose tumors expressed PD-L1.
Related organisations
Related diseases & conditions