CHMP recommends approval of Cosentyx for ankylosing spondylitis and psoriatic arthritis
Posted: 23 October 2015 |
Cosentyx Phase III studies have consistently demonstrated significant improvements in the signs and symptoms of ankylosing spondylitis and psoriatic arthritis…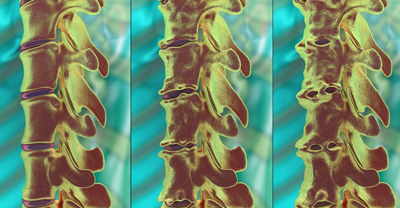 Novartis announced today that the Committee for Medicinal Products for Human Use (CHMP) has recommended the approval of Cosentyx (secukinumab) in Europe to treat ankylosing spondylitis (AS) and psoriatic arthritis (PsA) patients.
Following two separate regulatory submissions, Cosentyx is now recommended for the treatment of active AS in adults who have responded inadequately to conventional therapy, such as non-steroidal anti-inflammatory drugs (NSAIDs), and for the treatment of active PsA in adult patients alone or in combination with methotrexate (MTX) when the response to previous disease modifying anti-rheumatic drug (DMARD) therapy has been inadequate.
Cosentyx is the first of a new class of medicines called interleukin-17A (IL-17A) inhibitors to be recommended for AS and PsA — conditions that affect around five million people in Europe. Both are life-long, painful and debilitating inflammatory diseases that affect the joints and/or spine. If not treated effectively, both conditions can lead to irreversible joint and/or spinal damage caused by years of inflammation.
Cosentyx consistently demonstrated improvements in symptoms of AS and PsA in studies
"Novartis is pleased to be so close to bringing this life-changing medicine to people living with ankylosing spondylitis and psoriatic arthritis who are struggling to find the right treatment to control their symptoms," said David Epstein, Division Head, Novartis Pharmaceuticals. "With Cosentyx, we have seen major and rapid reductions in the signs and symptoms of disease, including pain, disease progression and joint damage, paving the way for a potential new standard of care."
New treatment options with an alternative way of working are needed for both conditions as many patients do not achieve an adequate response from standard treatments, such as DMARDs, NSAIDs or anti-TNF therapies. For example, with the current biologic standard of care — anti-TNFs — up to 45% of PsA patients and up to 40% of AS patients are dissatisfied with, do not respond to or do not tolerate their treatment.                                                        
Cosentyx Phase III studies have consistently demonstrated significant improvements in the signs and symptoms of AS and PsA. Clinical improvements were seen as early as Week 3 and through to Week 52, with benefits reported across the spectrum of patients who have either never taken or who have had prior treatment with anti-TNF therapies.
The European Commission reviews the recommendations of the CHMP who then provide their final decision on approval, usually two months or earlier, following CHMP opinion.
Related drugs
Related diseases & conditions