Phase 3 trial of Adcetris in Hodgkin lymphoma completes target enrolment
Posted: 27 October 2015 |
Data from a Phase 1 trial evaluating Adcetris plus AVD demonstrated that 24 of 25 patients (96 percent) achieved a complete remission…
Seattle Genetics and Takeda have achieved completion of target patient enrolment in the Phase 3 ECHELON-1 clinical trial.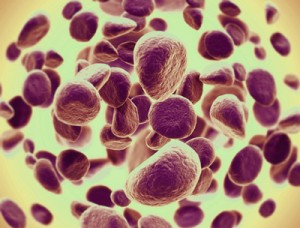 ECHELON-1 is a randomised trial evaluating Adcetris (brentuximab vedotin) as part of a frontline combination chemotherapy regimen in patients with previously untreated advanced classical Hodgkin lymphoma (HL). Adcetris is an antibody-drug conjugate (ADC) directed to CD30, a defining marker of classical HL. Adcetris is currently not approved for the frontline treatment of HL.
Patients in ECHELON-1 were randomised to receive either ABVD (Adriamycin, bleomycin, vinblastine, dacarbazine), a recognized standard of care for frontline HL, or a novel combination consisting of Adcetris +AVD, which removes bleomycin from the regimen.
"In the majority of the world, the standard of care for newly diagnosed Hodgkin lymphoma has not changed in more than three decades, and is based on the globally recognised ABVD regimen of four chemotherapy drugs. With the ECHELON-1 clinical trial, our goal is to redefine the standard of care with a novel Adcetris -based combination treatment regimen that improves patient outcomes with a manageable safety profile," said Clay Siegall, Ph.D., President and Chief Executive Officer of Seattle Genetics. "We look forward to reporting results from the ECHELON-1 trial to potentially support an Adcetris supplemental Biologics License Application seeking a label expansion for use in this setting."
A Phase 1 trial of Adcetris + AVD demonstrated 100% three-year overall survival
"Approximately 25 percent of newly diagnosed Hodgkin lymphoma patients do not respond to initial therapy or relapse within the first two years. There is a significant need to identify additional potential therapies in this patient population that may provide a more durable response and fewer incidences of relapse," said Dirk Huebner, MD, Global Clinical Lead, Takeda Oncology.
Data from a Phase 1 trial evaluating Adcetris plus AVD demonstrated that 24 of 25 patients (96 percent) achieved a complete remission. Long-term follow-up data demonstrated three-year overall survival was 100 percent and three-year failure-free survival was 92 percent. The most common adverse events of any grade occurring in more than 30 percent of patients were neutropenia, nausea, peripheral sensory neuropathy, fatigue, vomiting, diarrhea, insomnia, bone pain, constipation and hair loss.
Related organisations
Related diseases & conditions