No difference in efficacy or immunogenicity following switch to biosimilar Remsima
Posted: 28 October 2015 |
New clinical data indicate no differences in efficacy, adverse events and immunogenicity when patients with inflammatory bowel disease are switched to biosimilar infliximab Remsima from originator infliximab…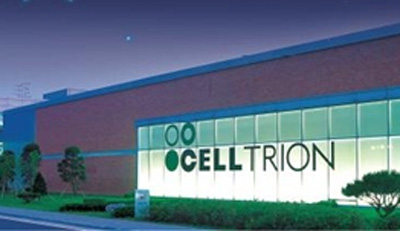 New clinical data indicate no differences in efficacy, adverse events and immunogenicity when patients with inflammatory bowel disease (IBD) are switched to Celltrion's biosimilar infliximab Remsima from originator infliximab (the reference medicinal product or RMP).
The study results add to growing real-world evidence that patients already being treated with the RMP can be appropriately switched to Remsima, a more cost-effective treatment option.
In the Czech Republic, a total of 74 IBD patients (Crohn's disease [CD]: 56, ulcerative colitis [UC]: 18) in remission on long term treatment with the RMP were switched to Remisma. After a median follow up of 24 weeks, results from the study showed good efficacy for Remsima with the same maintenance of remission, minimal adverse events – including immunogenicity – and no difference in allergic reactions compared to the RMP. The same trough levels of infliximab were seen in patients receiving Remsima compared to historical data for the RMP.
Lots of discussion about alternating or switching from RMP to biosimilars
Speaking at UEG Week, Professor Milan Lukas, IBD department head, Clinical and Research Centre for IBD, ISCARE Clinic, Prague, said: "Following the approval of biosimilars in Europe, there has been a lot of discussion about whether it is possible to alternate or switch from the originator product to the biosimilar in clinical practice. Although the follow up period is relatively short and the number of patients is small, we have found biosimilar infliximab to be comparable to the originator in both switch and anti-TNF naïve patients and are encouraged that others around the world are having similar experiences."
Data from a further cohort of 93 anti-TNF naïve IBD patients (CD: 69, UC: 24) showed that the clinical efficacy of Remsima, measured by a decrease in inflammatory activity shown in endoscopic assessment of mucosal healing (endoscopy subscore of 0 or 1) for UC or biological remission markers including C-reactive protein, faecal calprotectin and clinical symptomatology for CD, was comparable to a retrospective cohort of the RMP.
In a real-world study, 173 IBD patients (CD: 95, UC: 51) from South Korea were treated with Remsima and followed for 30 weeks. The study results show that Remsima is well tolerated and efficacious in IBD patients. Comparison of the study results with historical data for the RMP suggests that clinical outcomes such as safety and efficacy are comparable for Remsima and the RMP, reinforcing the clinical similarity of the two treatments.
Dr Stanley Hong, President and CEO of Celltrion Healthcare, said, "The new real-world experience with Remsima in IBD adds to the expanding body of clinical evidence. Biosimilar infliximab can support greater and earlier access to biological therapies while reducing the financial burden on healthcare systems around the world. Switching to biosimilars offers comparable clinical benefits at a lower price, allowing medical communities to realize higher cost-savings. We are committed to ensuring as many IBD patients as possible benefit from this important therapy."