7th Global Healthcare Conference
Posted: 3 November 2015 |
The Future of Healthcare – striking a balance between patients, value and innovation. Monday 7 December 2015…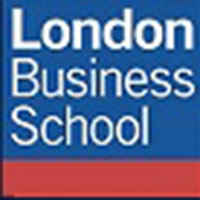 The London Business School Healthcare Club will host the 7th Global Healthcare Conference on Monday evening, 7th December 2015. This year's event will focus on the Future of Healthcare, with Bupa CEO Stuart Fletcher delivering the opening keynote address on how he believes we can strike a balance between patients, value and innovation.


Panel discussions will focus on "Patient 2.0 – Redesigning the role of the patient: What the future holds… and when is it coming?", and "How is R&D changing and driving fresh growth in the pharma and biotech industry?". Panel speakers represent a diverse range of industries and companies including the Boston Consulting Group, Johnson & Johnson, GE Healthcare Life Sciences and many others.
The evening will conclude with Johnson & Johnson CSO and Worldwide Chairman of Pharmaceuticals Paul Stoffels providing insight into the new age of innovation within the pharmaceuticals industry. For tickets and more information please visit www.lbshealthcareconference2015.com.
The Global Healthcare Conference is one of the largest student-run events at London Business School with more than 350 professionals, alumni and students attending. The Conference brings together thought leaders in Healthcare from across pharmaceuticals, biotech, devices, venture capital, consulting, technology and industry.
With more than 2,000 active student and alumni members, the LBS Healthcare Club is one of the premier professional clubs at London Business School. We are focused on promoting careers across healthcare and connecting students and alumni with leading organisations and individuals.
Related topics
Related organisations