Imbruvica Phase III combination data submitted to the FDA
Posted: 13 November 2015 |
AbbVie has submitted a supplemental New Drug Application (sNDA) to the US Food and Drug Administration (FDA) for labelling considerations based on safety and efficacy results from the Phase III HELIOS trial investigating the use of Imbruvica (ibrutinib) plus bendamustine and rituximab (BR) versus placebo plus BR in relapsed or refractory patients with chronic lymphocytic leukaemia (CLL) or small lymphocytic lymphoma (SLL).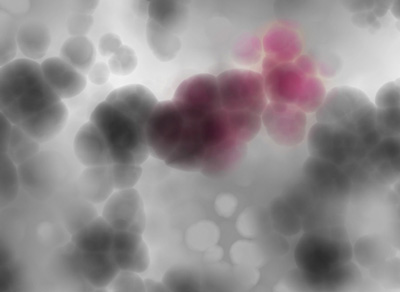 "The HELIOS study will provide additional information on the safety and efficacy of Imbruvica in patients with previously treated chronic lymphocytic leukemia," said Simon Rule, M.D., Consultant Haematologist, Department of Haematology and Head of the Lymphoma Service, Derriford Hospital, Plymouth, UK and HELIOS study investigator. "The data confirm the therapy's ability to enhance the effectiveness of a commonly used treatment option in these patients when it is added to the bendamustine and rituximab combination."
Based on positive results, the IDMC recommended IDMC be unblinded
Interim data demonstrated that Imbruvica plus BR significantly reduced the risk of progression or death by 80% and significantly improved overall response rate (ORR) compared to placebo plus BR in previously-treated CLL/SLL patients. Based on positive results from a pre-planned interim analysis, an Independent Data Monitoring Committee (IDMC) recommended HELIOS be unblinded at that point and patients receiving placebo plus BR be offered the option to receive Imbruvica as their next treatment.
"Imbruvica has demonstrated that it is an effective treatment option as a single-agent in patients with relapsed or refractory chronic lymphocytic leukaemia and the results of HELIOS confirm the therapy's ability to also provide a significant benefit to these patients when added to the commonly used and effective bendamustine and rituximab treatment combination," said Erik von Borcke, President of Pharmacyclics. "We are dedicated to fully understanding the utility of Imbruvica and have several studies underway designed to evaluate the impact of the therapy as a single-agent and in combination in a number of blood cancers. Ultimately, our goal for Imbruvica is to be a treatment option that extends the lives of patients across a variety of types of cancers."