Kadcyla 'price remains too high', says NICE
Posted: 17 November 2015 |
NICE has published final draft guidance not recommending the use of Kadcyla as a treatment for a type of advanced breast cancer because the price is too high…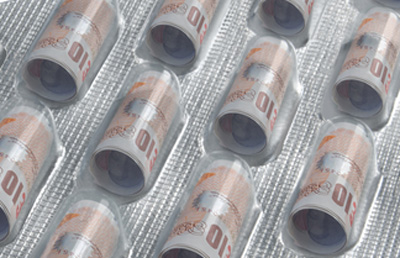 The National Institute for Health and Care Excellence (NICE) has published final draft guidance on the use of Kadcyla (trastuzumab-emtansine) as a treatment for a type of advanced breast cancer.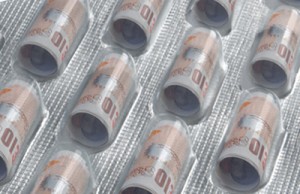 NICE has said that, although retained for use through the Cancer Drugs Fund, Roche's breast cancer combination treatment Kadcyla will not be recommended for routine NHS use because its price remains too high.
The draft guidance follows news that Roche recently agreed a significant price discount with NHS England to stop the drug being removed from the Cancer Drugs Fund. A different, smaller discount has been offered to NICE for use in this appraisal.
Sir Andrew Dillon, NICE Chief Executive, said, "We recognise that Kadcyla has a place in treating some patients with advanced breast cancer and we have been as flexible as we can in making our recommendation. However, the price that the manufacturer is asking the NHS to pay in the long-term is too high."
Kadcyla – which is licensed to treat HER2-positive breast cancer which has spread to other parts of the body, cannot be surgically removed and has stopped responding to initial treatment – costs about £90,000 per patient at its full list price.
Kadcyla draft guidance now subject to an appeal process
Although Roche has offered a discount, NICE's independent Appraisal Committee found that it did not reduce the price enough to make it cost-effective for the NHS. This is despite using the specially extended range of cost effectiveness for cancer drugs, which allows more expensive treatments to be recommended if they are shown to benefit people reaching the end of their lives.
The Appraisal Committee was also asked to look at whether the current Pharmaceutical Price Regulation Scheme (PPRS) would affect the drug's cost effectiveness. The committee, using NICE's position statement on the PPRS scheme, concluded that any potential rebate to the Department of Health could not be taken into account as there is no direct connection between the rebate and the resources that the NHS needs to make available to buy Kadcyla. NICE has said it has not received any further offers from Roche to reduce the price of Kadcyla.
Sir Andrew said, "Despite a growing public campaign for a fair deal on the cost of important new cancer medicines, it is disappointing that there appears to have been no meaningful attempt by Roche to reconsider its price to secure Kadcyla's long-term future in the NHS, outside of the Cancer Drugs Fund."
The draft guidance is now subject to an appeal process.
Related diseases & conditions