First patient enrolled in trial of amatuximab in mesothelioma
Posted: 18 November 2015 |
Amatuximab is a monoclonal antibody (mAb) that triggers antibody-dependent cellular cytotoxicity against tumour cells expressing mesothelin…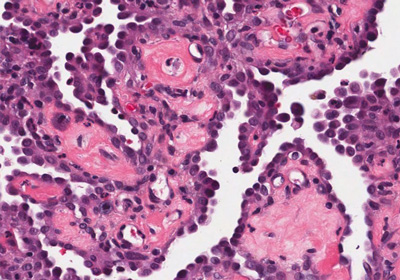 Morphotek has enrolled the first patient in a randomised, double-blind trial evaluating the efficacy and safety of amatuximab in first-Line, unresectable, malignant pleural mesothelioma (MPM) patients.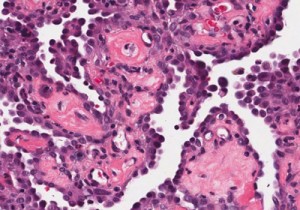 The MORAb-009-201 study design is based on the exposure response results of the completed 89-patient MORAb-009-003 Phase 2 study. It is a trial to determine if amatuximab improves the overall survival of MPM patients. All patients will receive the standard-of-care chemotherapy regimen for four to six cycles combined with either amatuximab or placebo, followed by maintenance therapy with either amatuximab or placebo. Secondary objectives include evaluating progression-free survival, objective response rate, duration of response, disease control and performance status maintenance, disease control rate, health-related quality of life, and safety. Morphotek expects to enroll 560 patients in this study, which will be conducted in sites across Australia, Europe and the United States. 
Amatuximab triggers antibody-dependent cellular cytotoxicity
"We are excited to initiate this global study of amatuximab. The exposure-response modelling in the MORAb-009-003 trial indicates a potential role for amatuximab in this disease where the current standard of care provides a median overall survival of approximately 13.3 months," stated Nicholas Nicolaides, Ph.D., President and CEO of Morphotek. "Mesothelioma is a rare and aggressive cancer with poor prognosis; therefore, further investigation of amatuximab in this area of unmet need is warranted."
Amatuximab is a monoclonal antibody (mAb) that triggers antibody-dependent cellular cytotoxicity against tumour cells expressing mesothelin and blocks the ability of mesothelin to bind to its cognate receptor on adjacent cells. Mesothelin is a cell-surface glycoprotein believed to be involved in tumour metastasis; it is expressed in mesothelioma and other solid tumours, such as epithelial ovarian cancer, lung adenocarcinoma and pancreatic ductal adenocarcinoma. 
The earlier Phase 2 MORAb-009-003 study tested whether amatuximab plus standard of care could improve progression-free survival in patients with newly diagnosed, unresectable, epithelioid or biphasic, malignant pleural mesothelioma. Secondary endpoints included overall response, overall survival and safety. Results of this MORAb-009-003 study showed that amatuximab failed to statistically improve progression-free survival compared to historic controls; however, the 14.8-month median overall survival compared favorably to the historical control of 13.3 months. These results suggested an opportunity to improve median overall survival in the majority of patients using a modified dosing schema than what was used in the MORAb-009-003 study. Based on these findings, this further study of amatuximab using a more frequent dosing schedule is being pursued.