J&J announces new global commitments to end HIV infection in girls and women
Johnson & Johnson has announced four new public-private partnerships to significantly reduce the burden of HIV incidence, especially among adolescent girls…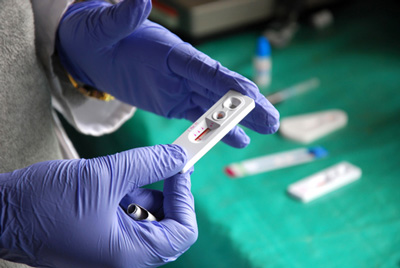 Johnson & Johnson has announced four new public-private partnerships through its Janssen Pharmaceutical Companies to significantly reduce the burden of HIV incidence, especially among adolescent girls, who make up 71%  of new HIV infections among adolescents in sub-Saharan Africa1.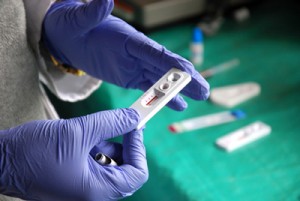 The new initiatives include collaborations with the US President's Emergency Plan for AIDS Relief (PEPFAR), the Clinton Health Access Initiative (CHAI) and the International Partnership for Microbicides (IPM).
"Our goal is to make HIV history," said Alex Gorsky, Chairman and CEO, Johnson & Johnson. "Today we join the global community in honouring those who have made a significant difference in fighting HIV/AIDS, and at the same time we're also reminded that much more remains to be done in this fight. That's especially important in the world's most vulnerable communities, and the programmes we're partnering with have the resources to offer the direct assistance so needed to help improve people's lives."
Four initiatives to end HIV infection
Stemming the tide of HIV in adolescent girls
Janssen Pharmaceutica NV will support PEPFAR's DREAMS initiative by committing up to $15 million over two years in combined funding and in-kind contributions.
Increasing access to innovative fixed-dose 2nd-line therapy for the treatment and prevention of HIV/AIDS
Janssen Sciences Ireland UC is collaborating with CHAI to facilitate the development and delivery of a fixed-dose combination of darunavir and ritonavir (DRV/rt) for the treatment of HIV in resource-limited settings.
Empowering women and girls in HIV prevention
Building on a decade-long partnership, Janssen Sciences Ireland UC granted IPM an exclusive, royalty-free license to develop its HIV medicine and commercialise in a number of developing countries darunavir as a potential vaginal and rectal microbicide for HIV prevention in women.
Enhancing detection, treatment and prevention of HIV and TB for patients
In collaboration with the Infectious Diseases Institute, the Ugandan Ministry of Health, and Johnson & Johnson Corporate Citizenship Trust, Janssen has launched the Ugandan Academy for Health Innovation and Impact as a flagship of Connect for Life, a new programme that deploys mobile and digital technologies, demonstration projects, and Academies of independent local experts to help patients manage their diseases, while also building capacity in local healthcare professionals to enhance detection, treatment and prevention of HIV and TB, and improve maternal and child health.
In addition, Johnson & Johnson is galvanizing public support for HIV-related causes by donating funds through its Donate-A-Photo initiative and Charity Miles.
Related diseases & conditions