Empliciti efficacy benefits demonstrated in extended follow-up data
The follow-up data demonstrated that Empliciti (elotuzumab) in combination with Revlimid (lenalidomide) and dexamethasone had an improvement in progression-free survival in patients with relapsed or refractory multiple myeloma…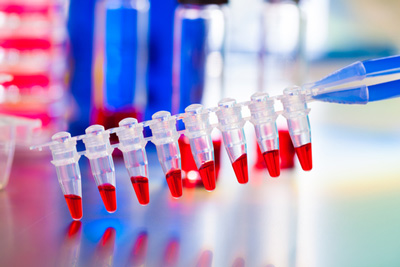 Bristol-Myers Squibb has presented extended follow-up data and a pre-specified interim overall survival (OS) analysis of Empliciti (elotuzumab) in combination with Revlimid (lenalidomide) and dexamethasone (ERd) in patients with relapsed or refractory multiple myeloma from ELOQUENT-2.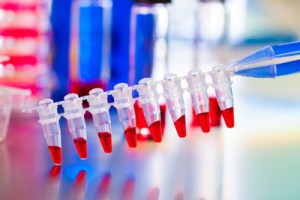 Empliciti is an immunostimulatory antibody that specifically targets Signaling Lymphocyte Activation Molecule Family member 7 (SLAMF7), a cell-surface glycoprotein. SLAMF7 is expressed on myeloma cells independent of cytogenetic abnormalities. SLAMF7 is also expressed on Natural Killer cells, plasma cells, and at lower levels on specific immune cell subsets of differentiated cells within the haematopoietic lineage.
Empliciti has a dual mechanism-of-action. It directly activates the immune system through Natural Killer cells via the SLAMF7 pathway. Empliciti also targets SLAMF7 on myeloma cells, tagging these malignant cells for Natural Killer cell-mediated destruction via antibody-dependent cellular toxicity.
The follow-up data demonstrated that Empliciti in combination with Rd had an improvement in progression-free survival (PFS) with a hazard ratio (HR) of 0.73 versus Rd alone. This result was consistent with the improvement in PFS that was observed at the time of the primary analysis.
Empliciti combination delayed need for subsequent therapies
The Empliciti combination delayed the need for subsequent myeloma therapy by a median of one year compared to Rd alone. A pre-specified interim analysis of OS found a positive trend favoring the Empliciti combination versus Rd alone, though at the time of the interim analysis the OS endpoint had not reached the pre-determined threshold for statistical significance. Patients will continue to be followed for survival. Updated safety and tolerability data were consistent with previous findings.
"The Empliciti extended follow-up results provide physicians with additional insight into the potential benefit this new treatment may offer patients with relapsed or refractory multiple myeloma," said Paul G. Richardson, M.D., Clinical Program Leader and Director of Clinical Research, Jerome Lipper Multiple Myeloma Center, Dana-Farber Cancer Institute. "Empliciti represents a new approach in multiple myeloma treatment of directly activating the body's immune system, and it is very encouraging to see these data demonstrate the efficacy benefit persisted in some patients up to three years, allowing patients to live longer without experiencing disease progression."
Empliciti as combination therapy with lenalidomide and dexamethasone was approved by the US Food and Drug Administration last month for the treatment of patients with multiple myeloma who have received one to three prior therapies. Bristol-Myers Squibb and AbbVie are co-developing Empliciti, with Bristol-Myers Squibb solely responsible for commercial activities.