Real world data for eslicarbazepine acetate presented at AES
The data shows that a good proportion of people with partial-onset seizures, who have not responded when treated with carbamazepine, may respond to eslicarbazepine acetate…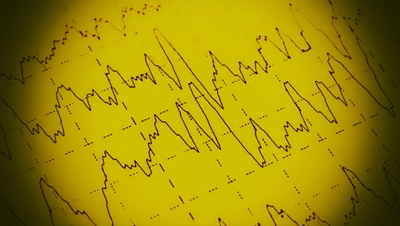 Eisai and BIAL have presented new analyses of real world data presented at the The American Epilepsy Society (AES) 69th Annual Meeting on the use of Zebinix (eslicarbazepine acetate) to manage partial-onset seizures.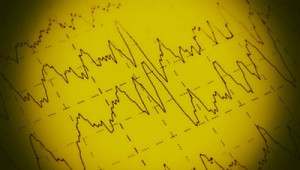 When eslicarbazepine acetate was used as add-on to antiepileptic monotherapy in 45 people with partial-onset seizures, who had a documented non-response to carbamazepine, and, after 6 months, the retention rate was 88.9%.
AES represents a significant milestone for eslicarbazepine acetate, with 19 abstracts to present over four days with two important sub analyses from a European real-world study. This is the largest number of abstracts for eslicarbazepine acetate at a single congress which demonstrates its strong scientific presence in epilepsy.
The post hoc subgroup analysis examined data from the EPOS study programme, a multicentre evaluation of 247 people with partial-onset seizures across eight European countries over six months. Responder rates and seizure freedom rates in the eslicarbazepine acetate arm were 95.1% and 33.3% respectively. Mean QOLIE-10 score decreased from 2.8 at baseline to 2.2 after 6 months. A decreasing QOLIE-10 score is a measure of improvement in quality of life.
"People with partial-onset seizures may try several therapies before they find one they respond to. This data shows that a good proportion of people with partial-onset seizures, who have not responded when treated with carbamazepine, may respond to eslicarbazepine acetate. The results of the study further highlight the importance of trying different treatment options," comments Professor Martin Holtkamp from the University Hospital Charité, Germany.
Eslicarbazepine acetate related to improved patient-rated quality of life
A further post-hoc analysis of the EPOS study was conducted to evaluate eslicarbazepine acetate as an add-on treatment to antiepileptic monotherapy for people with partial-onset seizures aged 60 and over. After six months of treatment with eslicarbazepine acetate, retention, responder and seizure freedom rates were 78.0%, 83.3 and 56.3% respectively. Other assessments in this analysis included patient-rated quality of life, where a mean QOLIE-10 score decreased from 2.7 at baseline to 2.2 after six months.
"We are proud to share these data on the use of eslicarbazepine acetate to manage partial-onset seizures. Eisai are committed to the exploration of effective treatments for people affected by epilepsy," comments Neil West, Vice President, Global Neurology Business Unit, Eisai EMEA.
Eslicarbazepine acetate is currently marketed in Europe by BIAL-Portela and Eisai where it is indicated as adjunctive therapy in adults with partial onset seizures, with or without secondary generalisation. In the United States and Canada the therapy (tradename Aptiom) is marketed by Sunovion Pharmaceuticals Inc., under an exclusive license from BIAL.