cFDA announces big regulatory policy changes in China
According to PaizaBio, a company focused on helping Western-based pharmaceutical companies manufacture drugs in China for the Chinese market, the new policies will impact both Chinese and Western pharmaceutical companies…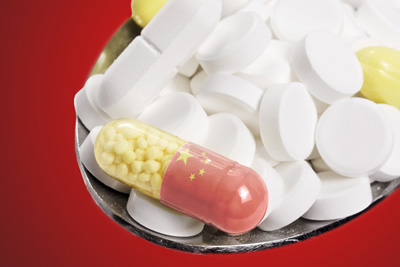 China's Food and Drug Administration (cFDA) has recently published long anticipated reforms designed to accelerate the regulatory review of new drugs and expand options for manufacturing those approved.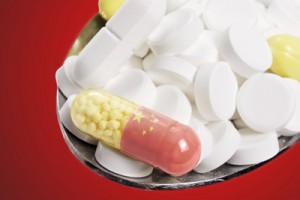 According to PaizaBio, a company focused on helping Western-based pharmaceutical companies manufacture drugs in China for the Chinese market, the new policies, which went into effect 1 December 2015, will impact both Chinese and Western pharmaceutical companies.
The reforms represent major changes in China's drug development and commercialisation policies, addressing critical areas: accelerating the high-volume backlog of drugs awaiting review and approval by the cFDA and fostering domestic clinical drug development and manufacturing to international technical and quality standards.
PaizoBio explains that streamlining the review of innovative new drugs is a top priority of the cFDA given growing public health issues that stand to benefit from effective pharmacological treatments. The new regulatory policy significantly expands the types of drugs that may qualify for a streamlined review process via the Fast Track or green approval pathway and redefines what qualifies as a new drug. Prior to the policy change, the Fast Track regulatory approval pathway was limited to novel drugs not approved for use anywhere in the world or drugs addressing areas of critical and high unmet medical need.
The new policies also seek to clarify what constitutes a "new" drug. The cFDA now defines new drugs as only those pharmaceutical products that have never been marketed anywhere in the world or those that represent an improved form of the new drug. Generic drugs are defined as pharmaceutical products that are consistent with the reference or originator drug in terms of quality or efficacy. The cFDA plans to introduce a classification system, which address these new definitional categories.
To facilitate clinical development of new drugs in China, the cFDA clinical trial application process will be streamlined; a single umbrella approval will replace the current system requiring approval at each phase of a trial.
cFDA policy changes have the potential for significant global impact
Historically, only China-based drug manufacturers could apply for approval to market new drugs in China. Drug research organisations without large scale manufacturing capabilities were required to transfer new drug innovations to a manufacturer that would then become the Marketing Authorisation Holder (MAH).
PaizoBio explains this mandatory transferal of marketing rights created a disincentive for innovation and commercialisation by research-based organisations at a time when China is focusing on building a more innovation-driven economy. The new policy now enables research-based organisations to commercialise their innovations while retaining marketing rights.
China's policy changes have the potential to significantly impact the global clinical development and manufacturing strategies of multinational pharmaceutical companies operating in China, said Stuart Rose, founder and CEO of PaizaBio.
"With 1.4 billion people, China represents the largest drug market in the world. Yet western pharmaceutical companies have only a small foothold," Rose said. "This is largely because China is a complicated environment for western companies in which to operate. These new policies reflect China's growing willingness to engage multinationals in their drug development initiatives and allow contract manufacturing of new drugs in China for the Chinese market."
Related topics
Related organisations