New data for Eisai's eribulin presented at SABCS
New data supports the previously shown ability of Eisai's Halaven (eribulin) to reverse epithelial-to-mesenchymal transition…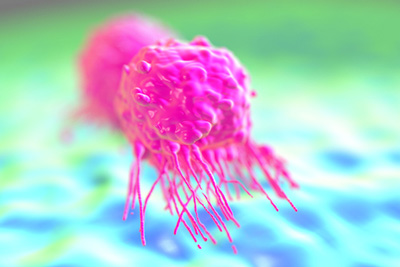 New data supports the previously shown ability of Eisai's Halaven (eribulin) to reverse epithelial-to-mesenchymal transition, the process by which cancerous cells are made more aggressive and harder to treat.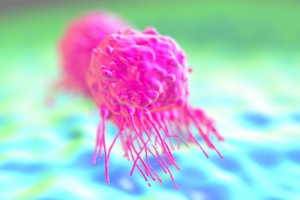 The study suggests that eribulin keeps E-cadherin, a transmembrane protein, within the cancerous cell, thereby restricting further metastasis. This data is consistent with the mode of action of eribulin. 
"The results of this study allow us to further understand how eribulin works at a cellular level. The fact that eribulin is able to reverse the epithelial-to-mesenchymal transition is important because this leaves the cancer cells weaker and less aggressive than they would have otherwise been. This then means that subsequent chemotherapies later in the treatment cycle might prove more effective because eribulin has weakened the cancer," commented Susan Mooberry, Professor of Pharmacology, UT Health Science Centre, San Antonio.
A second study in stage I-II Hormone receptor positive/ Her2 negative breast cancer suggests the aggressive Luminal B form of the disease might benefit the most from treatment on eribulin. The study highlights that women with Luminal B disease treated with neoadjuvant eribulin can see their disease convert to Luminal A, again making subsequent treatments potentially more effective. Luminal B disease often has a poorer prognosis than Luminal A disease, with factors including a poorer tumour grade, a larger tumour size and lymph-node positive. Women with Luminal B are often diagnosed at a younger age than Luminal A.
Eribulin may convert breast cancer from Luminal B to Luminal A
"The results of this study suggest that not only is eribulin an effective treatment option in a form of breast cancer with a poorer prognosis, but that the treatment may in fact convert the disease to Luminal A – a form of the disease with an improved outlook for patients. These data are very encouraging for patients and clinicians alike," commented Javier Cortés, Specialist Physician at the Oncology Department of Vall d'Hebron University Hospital.
A number of other studies highlight the potential of eribulin to work in combination with other therapies. One study presents the design of a phase 1b/2 study to evaluate the efficacy and safety of eribulin in combination with pembrolizumab in patients with metastatic triple-negative breast cancer. A second study explores whether PH20 (PEGPH20) (Pegylated Recombinant Human Hyaluronidase) enhances efficacy of eribulin in triple negative breast cancer xenografts. Earlier this year, Eisai announced a partnership with Halozyme to explore whether eribulin in combination with PEGPH20 can improve overall response rate as compared with eribulin alone, as a first line therapy for people living with advanced breast cancer.
All studies were presented at the San Antonio Breast Cancer Symposium 2015 (SABCS).
"We are very proud that there are a total of sixteen eribulin abstracts at this year's SABCS and believe that this highlights the long-term role that eribulin has in metastatic breast cancer. It is exciting to see the additional mode of action data and also promising to see this important treatment being explored in combination with other therapies, something which should give us hope that eribulin will continue to offer benefit to patients and clinicians alike for the foreseeable future," commented Gary Hendler, President & CEO Eisai EMEA and President, Eisai Oncology Global Business Unit.
Related organisations
Related diseases & conditions