FDA approves Vistogard to treat 5-FU or capecitabine overdoses
Vistogard is the first and only antidote for 5-FU and capecitabine overdose and for earlyonset, severe, life-threatening toxicities approved by the FDA…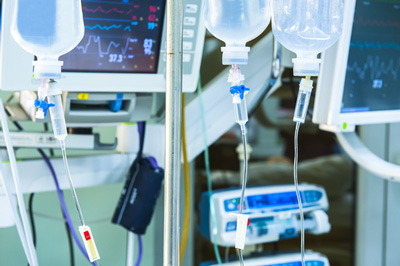 The US Food and Drug Administration (FDA) has approved Wellstat's Vistogard (uridine triacetate) for the emergency treatment of adults and children who receive an overdose of the cancer treatment 5-Fluorouracil (5-FU) or capecitabine.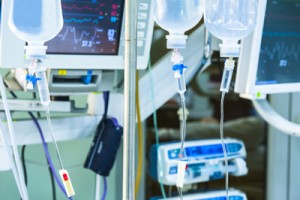 It is also approved for patients who develop certain toxicities within four days of receiving their treatments.
"Treating cancer requires not only selecting which drug may be most effective and well tolerated, but ensuring the correct dose is given at proper intervals. While rare, unintentional overdose can occur," said Richard Pazdur, M.D., director of the Office of Haematology and Oncology Products in the FDA's Centre for Drug Evaluation and Research. "Today's approval is a first-of-its-kind therapy that can potentially save lives following overdose or life-threatening toxicity from these chemotherapy agents."
5-FU and capecitabine are similar types of chemotherapy that have been used for decades to treat several types of cancer, including breast and gastrointestinal cancers. An overdose of 5-FU or capecitabine is rare, but when it occurs, the effects are serious and can be fatal.
Vistogard, taken orally, blocks cell damage and cell death caused by 5-FU chemotherapy.
Vistogard first antidote for 5-FU and capecitabine overdose
In two open label clinical studies involving 135 patients, the survival rate for patients treated with Vistogard was 96% following an overdose of 5-FU or capecitabine and in patients who had developed early-onset severe toxicities, including cardio- and/or neuro-toxicity and/or gastrointestinal and haematologic toxicities following administration of these chemotherapy drugs at intended doses. In contrast, the survival rate was 16% in 25 historical case reports of patients overdosed with 5-FU. In addition, 33% of cancer patients treated with Vistogard resumed their chemotherapy in less than 30 days.
"Vistogard is the first and only antidote for 5-FU and capecitabine overdose and for earlyonset, severe, life-threatening toxicities approved by the FDA for treatment of adults and children. It addresses an important unmet medical need and has an excellent safety profile. Timely treatment with Vistogard saves lives and helps patients continue fighting their cancer," said Michael Bamat, PhD, Vice President of Research and Development at Wellstat Therapeutics.
In Europe, under a named patient programme, Vistogard is currently provided to patients at risk of excess 5-FU toxicity due to overdose and patients exhibiting severe toxicities to 5-FU within 96 hours of 5-FU administration.