Gilead's TAF meets primary objectives in two Phase 3 HBV trials
The studies demonstrated that TAF was non-inferior to Gilead's Viread (tenofovir disoproxil fumarate, TDF) based on the percentage of patients with HBV DNA levels below 29 IU/mL at 48 weeks of therapy…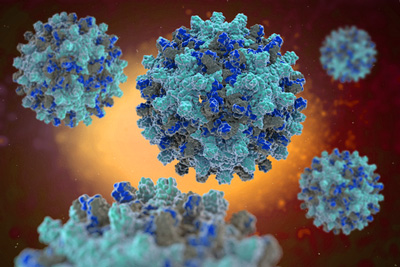 Two Phase 3 clinical trials (Studies 108 and 110) evaluating investigational use of Gilead's once-daily tenofovir alafenamide (TAF) 25 mg in treatment-naïve and treatment-experienced adults with HBeAg-negative and HBeAg-positive chronic hepatitis B virus (HBV) infection met their primary objectives.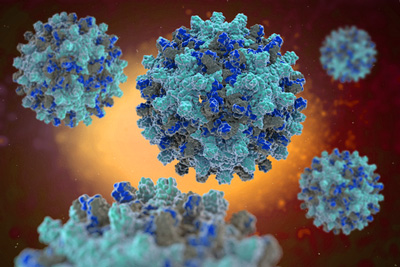 The studies demonstrated that TAF was non-inferior to Gilead's Viread (tenofovir disoproxil fumarate, TDF) based on the percentage of patients with HBV DNA levels below 29 IU/mL at 48 weeks of therapy. In addition, TAF demonstrated improved renal and bone laboratory safety parameters compared to Viread.
"An estimated 350 million people are living with chronic hepatitis B worldwide, and Viread is an effective treatment option for those appropriate to receive therapy," said Norbert Bischofberger, PhD, Executive Vice President, Research and Development and Chief Scientific Officer, Gilead Sciences. "We are pleased that the TAF Phase 3 study results reflect high efficacy and improved renal and bone safety parameters similar to those seen in clinical studies evaluating TAF-based regimens for HIV. Like HIV, HBV is a chronic condition that requires prolonged therapy and we look forward to the opportunity to offer patients an improved option that has the potential to advance the long-term treatment of HBV."
Gilead plans to submit regulatory applications for TAF in chronic HBV this year
In Study 108, evaluating HBeAg-negative patients, 94.0% of patients receiving TAF and 92.9% of patients receiving Viread achieved HBV DNA below 29 IU/mL at week 48. In Study 110, evaluating HBeAg-positive patients, 63.9% of TAF patients and 66.8% of Viread patients achieved HBV DNA below 29 IU/mL at week 48. In both studies, treatment with TAF showed a statistically significant increase in ALT normalisation relative to the Viread arms when using the American Association for the Study of Liver Diseases (AASLD) criteria. The ALT normalisation was not statistically significant using the central laboratory cut-off value, which defines normalisation at a higher ALT level. Discontinuations due to adverse events were uncommon in both treatment arms. The most commonly reported adverse events in both studies included headache, upper respiratory tract infection, nasopharyngitis and cough, and occurred at similar rates in patients receiving either TAF or Viread.
Changes in bone and renal laboratory parameters favoured the TAF regimen. In both studies, patients receiving TAF experienced a significantly smaller mean percentage decrease from baseline in hip and spine bone mineral density at week 48 compared to patients receiving Viread. Smaller increases in serum creatinine were observed in patients receiving TAF in Study 110. Additionally, the median change in estimated glomerular filtration rate (eGFR) from baseline to week 48 favoured TAF in both studies.
Based on the results of Studies 108 and 110, Gilead says it plans to submit regulatory applications for TAF for chronic HBV in the United States and the European Union in the first quarter of 2016.
Related organisations
Related diseases & conditions