Nestlé Health Science and Seres collaborate on Ecobiotics
Nestlé Health Science has signed an exclusive agreement outside the US and Canada for Seres Therapeutics' Ecobiotics in clostridium difficile infections and inflammatory bowel disease…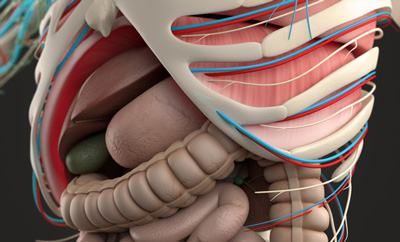 Nestlé Health Science has signed an exclusive agreement outside the US and Canada for Seres Therapeutics' novel class of microbiome therapeutics (Ecobiotics) in the fields of Clostridium difficile infections (CDI) and inflammatory bowel disease (IBD).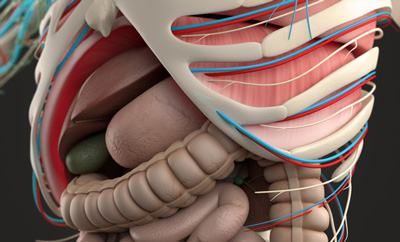 Nestlé Health Science will support the potential future commercialisation of the first ever microbiome therapy expected to be launched worldwide: SER 109 is in Phase 2 trials and targets multiple recurrent Clostridium difficile (C. diff). An additional C. diff and two IBD pipeline candidates are also part of the collaboration, including SER-287, the innovative microbiome therapeutic currently in Phase 1 clinical development in IBD. Seres' Ecobiotics are first-in-field therapies, based upon microbial organisms and target the microbiome, the 100 trillion microorganisms that live within the human body. When unhealthy – or dysbiotic – the microbiome is increasingly understood to be causally related to a range of diseases.
Commenting on the announcement, Greg Behar, CEO of Nestlé Health Science and Seres Therapeutics Board member, said: "We bring our worldwide footprint and capabilities in managing acute care and gastrointestinal (GI) related conditions through our diagnostics, nutritional solutions and innovative pipeline. Moreover, we bring our strong relationships with key opinion leaders, healthcare professionals and patient organisations as well as our experience in clinical development, regulatory and market access in IBD. Together with Seres Therapeutics, we will focus on successfully bringing this pipeline to patients and create innovative therapeutic approaches."
Roger J. Pomerantz, M.D. President, CEO and Chairman of Seres Therapeutics, added, "We are at the forefront of the fast evolving microbiome science and in Nestlé Health Science we have a strategic partner that can help fulfil the potential of Ecobiotics to transform the treatment paradigm, worldwide, in a number of growing, difficult and expensive to treat conditions."
Ecobiotics deal has a potential total value of over $1.9 billion
In the CDI field, SER-109 for recurring C. diff in adults (in Phase 2) has received Breakthrough Therapy and Orphan Drug Status designation from the US FDA. SER-262, a follow-on compound is expected to enter clinical trials for the indication of primary C. diff, a less severe and more prevalent condition, is also included in the agreement.
In the IBD field, SER-287 for mild-to-moderate ulcerative colitis (UC) has entered Phase 1b clinical trials as announced by Seres last year. Also included in the pipeline is SER-301, currently in preclinical development stage for UC and other chronic gastrointestinal disorders.
Under the terms of the agreement, the full potential value of the up-front payment, milestones and royalties payable by Nestlé Health Science  to Seres Therapeutics is over $1.9 billion, assuming all products receive regulatory approval and significant revenue targets are met. Seres Therapeutics will be responsible for all development costs associated with Phase 1 and Phase 2 for all four candidates as well as for Phase 3 for SER-109. Nestlé Health Science will participate with 33% in the development costs associated with Phase 3 for three candidates (SER-262; SER-287, SER-301).
Related topics
Related organisations