GSK initiates Phase 1 study of IONIS-HBV-LRx; Ionis gets milestone payment
IONIS-HBV-LRx (previously referred to as ISIS-GSK6-LRx) is a drug Ionis is developing with GSK for the treatment of patients with hepatitis B virus…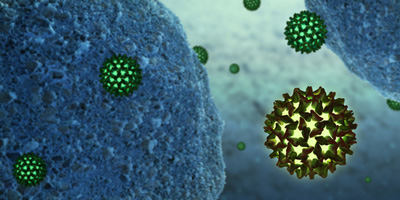 Ionis Pharmaceuticals has announced that GSK has initiated a Phase 1 study of IONIS-HBV-LRx.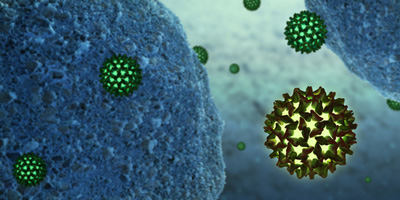 IONIS-HBV-LRx (previously referred to as ISIS-GSK6-LRx) is a drug Ionis is developing with GSK for the treatment of patients with hepatitis B virus (HBV).  IONIS-HBV-LRx incorporates Ionis' LIgand Conjugated Antisense (LICA) technology that increases drug potency by enhancing delivery of the drug to its target tissue, which for this drug is the liver.  Ionis and GSK are also collaborating on the development of IONIS-HBVRx, a generation 2.0+ antisense HBV drug.  Both IONIS-HBVRx and IONIS-HBV-LRx are part of Ionis' alliance with GSK  
With the initiation of the Phase 1 study, Ionis has earned a $1.5 million milestone payment from GSK .
IONIS-HBV-LRx is Ionis' first anti-infective drug in development
"HBV infection is a serious health problem that affects the liver and can lead to significant and potentially fatal health conditions, including cirrhosis, liver failure and liver cancer. Current treatments for patients with chronic HBV do not effectively clear HBV, and these patients are unable to fully control HBV infection and achieve sustained disease remission.  As such, more effective HBV medicines that provide greater viral inhibition and permit greater immune system activity against the viral antigens are needed," said C. Frank Bennett, Ph.D., senior vice president, research at Ionis Pharmaceuticals. 
"Together with GSK, we plan to make progress on both of our HBV medicines in 2016. GSK plans to initiate a Phase 2 study on IONIS-HBVRx in patients with HBV infection and to complete the Phase 1 study on IONIS-HBV-LRx. IONIS-HBV-LRx is our first anti-infective drug in development that incorporates our LICA technology, which, due to its potential for enhanced potency, may have the benefit of robust activity paired with infrequent very-low doses," concluded Dr Bennett.
Dr Zhi Hong, Senior Vice President Infectious Diseases GSK, commented, "We are pleased that the start of these early clinical studies marks further progress in our collaboration with Ionis. We look forward to developing such innovative treatments that may allow HBV patients to achieve sustained remission."   
Related organisations
Related diseases & conditions