Acorda to acquire Biotie; gains rights to tozadenant
In acquiring Biotie for approximately $363 million, Acorda will obtain worldwide rights to tozadenant, an oral adenosine A2a receptor antagonist currently in Phase 3 development in Parkinson's disease…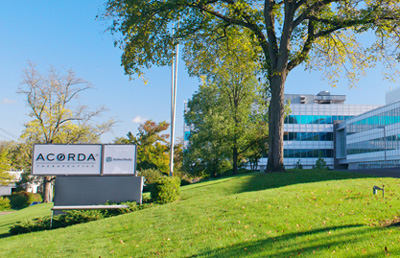 Acorda Therapeutics has announced that it is to acquire Biotie Therapies for approximately $363 million.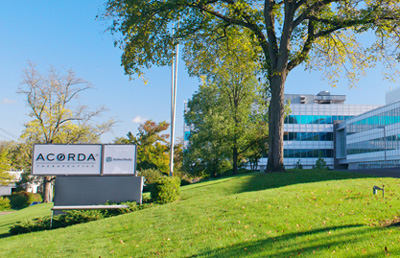 In acquiring Biotie, Acorda will obtain worldwide rights to tozadenant, an oral adenosine A2a receptor antagonist currently in Phase 3 development in Parkinson's disease (PD). In a Phase 2b clinical trial, tozadenant reduced average daily OFF time as an adjunct to treatment regimens including levodopa/carbidopa.
Further expanding its Parkinson's pipeline, Acorda will also obtain global rights to SYN120, an oral, 5-HT6/5-HT2A dual receptor antagonist for Parkinson's-related dementia, in Phase 2 development with support from the Michael J. Fox Foundation.
Commenting on the announcement, Ron Cohen, M.D., Acorda's President and CEO, said, "Our acquisition of Biotie positions Acorda as a leader in Parkinson's disease therapeutic development, with three clinical-stage compounds that have the potential to improve the lives of people with Parkinson's. Tozadenant, Biotie's most advanced clinical programme, is a promising therapy being developed to reduce daily OFF time. Adenosine A2a receptor antagonists may be the first new class of drug approved for the treatment of Parkinson's in the U.S. in over 20 years. Approximately 350,000 people with Parkinson's in the U.S. experience OFF periods, and if approved, tozadenant could provide a much needed treatment option."
Tozadenant a 'compelling opportunity'
Dr. Cohen added, "Tozadenant is a compelling opportunity with potential market exclusivity to 2030. The Phase 2 data were highly statistically significant and clinically meaningful. We are targeting an NDA filing by the end of 2018."
Tozadenant is an orally administered, potent and selective antagonist of the adenosine A2A receptor. The 420-patient Phase 2b trial compared four different doses of tozadenant to placebo, using patient diaries to record OFF time in patients on a stabilised regimen of levodopa and up to three additional medications. OFF time is characterised by a re-emergence of PD motor symptoms, such as impaired ability to move, muscle stiffness and tremor. The average daily OFF time for individuals receiving tozadenant at the 120 mg dose decreased by 1.9 hours, or 1.1 hours relative to placebo. Notably, this improvement in OFF time was not associated with significant increases in dyskinesia for doses being studied in the ongoing Phase 3 programme.
The acquisition also includes two other assets: BTT1023, a fully human monoclonal antibody in Phase 2 development for treatment of primary sclerosing cholangitis (PSC), a chronic liver disease; and double-digit royalties from sales of Selincro, a European Medicines Agency(EMA)-approved therapy for reduction in alcohol consumption marketed by H. Lundbeck A/S in multiple European countries.
Related organisations
Related diseases & conditions