NICE recommends 7 DMARDs for severe rheumatoid arthritis
NICE recommends the seven biological disease modifying drugs as options for treating severe rheumatoid arthritis which has not responded to intensive therapy with a combination of conventional DMARDs…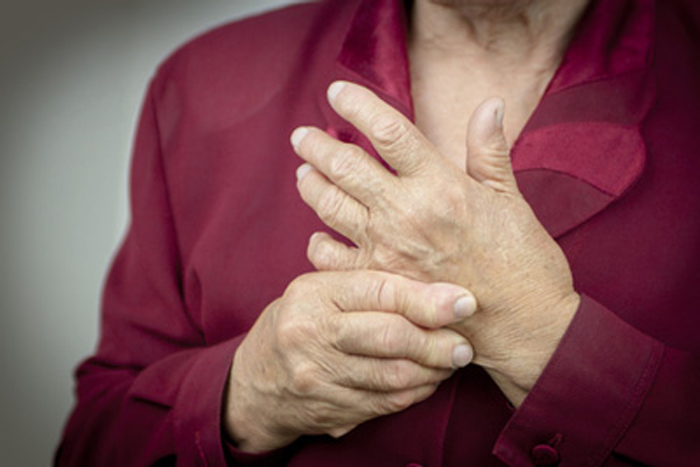 In final updated guidance published today, the National Institute for Health and Care Excellence (NICE) recommends seven biological disease modifying drugs (DMARDs) as options for treating severe rheumatoid arthritis which has not responded to intensive therapy with a combination of conventional DMARDs.
The guidance does not recommend their use for treating moderate active rheumatoid arthritis.
The guidance recommends AbbVie's Humira (adalimumab), Pfizer's Enbrel (etanercept),  infliximab (Remicade, MSD; Inflectra, Hospira UK; Remsima, Napp Pharmaceuticals), UCB Pharma's Cimzia (certolizumab pegol), MSD's Simponi (golimumab), Roche's RoActemra (tocilizumab) and Bristol-Myers Squibb's Orencia (abatacept), each in combination with methotrexate.
Adalimumab, etanercept, certolizumab pegol or tocilizumab are also recommended as monotherapy for people who cannot take methotrexate. In the case of certolizumab pegol, golimumab, abatacept and tocilizumab the recommendation is subject to the companies providing them as agreed in their patient access schemes.
The guidance states that treatment should be started with the least expensive drug. The guidance also includes recommendations about when treatment with biological DMARDs should be continued or withdrawn.
Commenting on the announcement, Professor Carole Longson MBE, Director of the Health Technology Evaluation Centre at NICE, said: "This guidance considers at what stage it's clinically and cost effective to start using biological therapies as treatment options for adults with rheumatoid arthritis.
"In recommending them as options for people with severe rheumatoid arthritis after previous treatment with conventional DMARDs has been unsuccessful, this guidance reaffirms our previous recommendations on these drugs and confirms their place as an integral part of the rheumatoid arthritis treatment pathway."