Positive topline results from GAUSS-3 trial of Repatha
The Phase 3 GAUSS-3 trial evaluating Amgen's Repatha (evolocumab) in patients with high cholesterol who cannot tolerate statins met its co-primary endpoints…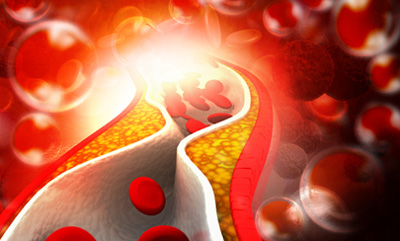 The Phase 3 GAUSS-3 trial evaluating Amgen's Repatha (evolocumab) in patients with high cholesterol who cannot tolerate statins met its co-primary endpoints.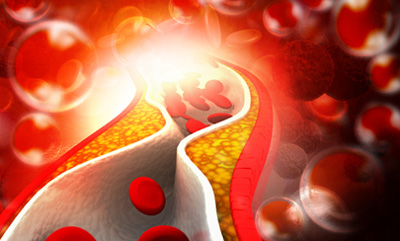 The primary endpoints were mean percent reductions from baseline in low-density lipoprotein cholesterol (LDL-C) at weeks 22 and 24, and the percent reduction from baseline in LDL-C at week 24. The mean percent reductions in LDL-C, compared to ezetimibe, were consistent with results observed in the 12-week Phase 2 GAUSS-1 and Phase 3 GAUSS-2 trials.
"The positive results from the GAUSS-3 study contribute to the growing body of evidence supporting Repatha as an innovative treatment option for patients who have not been able to adequately lower their LDL cholesterol through diet and statins alone," said Sean E. Harper, M.D., executive vice president of Research and Development at Amgen. "Many patients with high LDL cholesterol are unable to tolerate effective doses of statins, and the findings from the rigorously-designed GAUSS-3 study confirm the results in the previous GAUSS studies. We look forward to exploring these data further."
Repatha inhibits PCSK9
Repatha is a human monoclonal antibody that inhibits proprotein convertase subtilisin/kexin type 9 (PCSK9). It binds to PCSK9 and inhibits circulating PCSK9 from binding to the low-density lipoprotein (LDL) receptor (LDLR), preventing PCSK9-mediated LDLR degradation and permitting LDLR to recycle back to the liver cell surface. By inhibiting the binding of PCSK9 to LDLR, Repatha increases the number of LDLRs available to clear LDL from the blood, thereby lowering LDL-C levels.
GAUSS-3 is a three-part trial that is evaluating the safety, tolerability and efficacy of Repatha in patients with high cholesterol who could not tolerate statins due to muscle-related side effects (MRSE). The active-controlled part of the trial evaluated the effect of 24 weeks of treatment with Repatha compared to ezetimibe on percent change from baseline in LDL-C.
In the GAUSS-3 trial there were no new safety findings. The most common adverse events that occurred in greater than 5% of patients in the Repatha group were myalgia, nasopharyngitis, muscle spasms, arthralgia, pain in extremity, fatigue, headache and back pain.