ImmunoGen and Merck collaborate for ovarian cancer trial
The companies are to are to assess ImmunoGen's mirvetuximab soravtansine in combination with Merck's Keytruda (pembrolizumab) in FRα-positive ovarian cancer…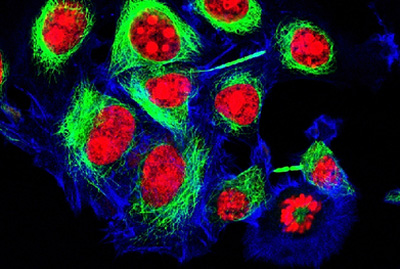 ImmunoGen and Merck (known as MSD outside the US and Canada) are to assess ImmunoGen's mirvetuximab soravtansine in combination with Merck's Keytruda (pembrolizumab) for the treatment of patients with FRα-positive ovarian cancer.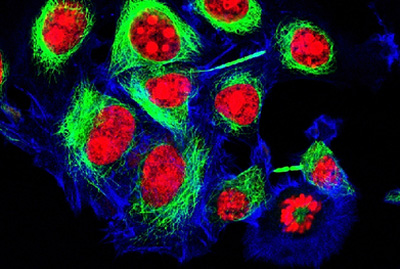 Mirvetuximab soravtansine is an experimental ADC for FRα-positive cancers that has shown notable activity for FRα-positive ovarian cancer in early clinical testing. Mirvetuximab soravtansine contains a monoclonal antibody that enables it to bind to FRα-positive tumour cells with ImmunoGen's DM4, a maytansinoid cancer-killing agent, attached to kill these cells. In preclinical research conducted by ImmunoGen and academics, ADCs with maytansinoids have been found to enhance the maturation and activation of the dendritic cells of the immune system that stimulate antitumour responses.1,2 Keytruda is a humanised monoclonal antibody that works by increasing the ability of the body's immune system to help detect and fight tumour cells. Keytruda blocks the interaction between PD-1 and its ligands, PD-L1 and PD-L2, thereby activating T-lymphocytes, which may affect both tumour cells and healthy cells.
ImmunoGen 'agressively advancing' Mirvetuximab soravtansive's use in FRα-positive ovarian cancer
"We look forward to evaluating our mirvetuximab soravtansine ADC in combination with Merck's anti-PD-1 therapy, Keytruda," said Daniel Junius, ImmunoGen President and Chief Executive Officer. "In early clinical testing, mirvetuximab soravtansine has demonstrated notable activity as a single agent for FRα-positive ovarian cancer, and we are aggressively advancing it for this use. At the same time, we believe mirvetuximab soravtansine should be evaluated in different combination regimens to potentially provide the greatest benefit to the most patients. Keytruda has a different mechanism of action than the other agents being assessed."
"Fully realising the potential for Keytruda to help patients with cancer requires strategic collaborations, such as this agreement with ImmunoGen, that explore how complementary approaches might result in improved outcomes for patients," said Dr Eric Rubin, vice president and therapeutic area head, oncology early-stage development, Merck Research Laboratories. "We look forward to evaluating the data from this combined approach in patients with FRα-positive ovarian cancer."
ImmunoGen is conducting a Phase 1b/2 clinical trial, FORWARD II, that evaluates mirvetuximab soravtansine for FRα-positive ovarian cancer used in doublet combination with other anticancer agents. The assessment of mirvetuximab soravtansine with Keytruda will be added to this trial, with Merck supplying the Keytruda. ImmunoGen expects this cohort to open for patient enrollment in the second half of 2016.
Related diseases & conditions