Celyad completes safety follow-up in the second dose level of patients in its NKR-2 trial
The Phase I trial is designed to assess the safety and feasibility of NKR-2, in two different haematological indications…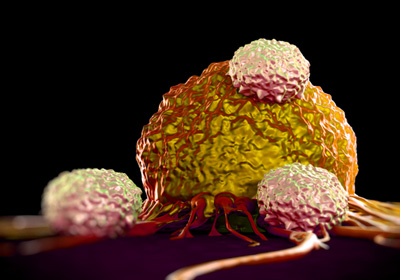 Celyad has announced the completion of the 21-day safety follow-up of the last patient enrolled in the second dose level in the Phase I/IIa clinical trial evaluating the safety and feasibility of its NKR-2 T-cell therapy using T-cells with NKG2D receptor in cancer patients suffering from acute myeloid leukaemia (AML) or multiple myeloma (MM).
Commenting on the announcement, Dr Christian Homsy, CEO of Celyad, said: "The NKR-2 Phase I trial is progressing well. No product related safety issue were reported since the beginning of the trial. We look forward to treating the next patient who will be the first of the third dose cohort".
Dr Frédéric Lehmann, Head of Immuno-oncology at Celyad, added: "We are pleased of the progression of this study which remains encouraging so far with no safety issue reported and a good enrolment of patients along the first two cohorts. We are grateful to our Phase 1 investigators at the Dana Farber Cancer Institute for their work to achieve this milestone".
Data readouts from the first patients are expected mid-2016
NKR stands for Natural Killer Receptor. NKG2D CAR T-cells are now called NKR-2 T-cells and the product development name is NKR-2.  
Existing CAR-T cells are engineered using constructs encoding an antibody single chain variable fragment, the signalling domain of CD3 zeta and one or more co-stimulatory domain(s).  While very favourable outcomes have been presented using CD19 based constructs, current CAR-T target a limited set of cancers.  NKR-2 was generated by fusion of the native human NKG2D receptor gene with the human CD3 zeta cytoplasmic signalling domain and uses the natural co-stimulatory molecule DAP10. This new generation construct allows the targeting of a much broader set of cancers via the recognition of eight well characterized NKG2D ligands, MICA, MICB and ULBP 1-6. Those ligands are expressed on most blood and solid tumours.
The Phase I trial is designed to assess the safety and feasibility of NKR-2 in two different haematological indications.  The safety follow-up period post-infusion has been decreased to 21 days after approval by the US Food and Drug Administration (FDA) and Institutional Review Board (IRB). Data readouts from the first 12 patients treated in the Phase I portion are expected in mid-2016, once a recommended dose is determined.
To find out about NKR T-cells, read Dr Lehmann's article here.
Related topics
Related organisations
Related diseases & conditions