MAA submitted for tivozanib for the treatment of RCC
Tivozanib is an oral, once-daily, vascular endothelial growth factor (VEGF) tyrosine kinase inhibitor (TKI)…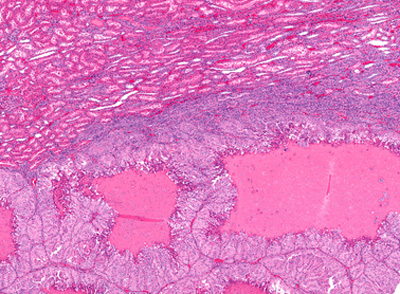 EUSA Pharma and AVEO Oncology have submitted a Marketing Authorisation Application (MAA) to the European Medicines Agency (EMA) for tivozanib for the first-line treatment of advanced renal cell carcinoma (RCC).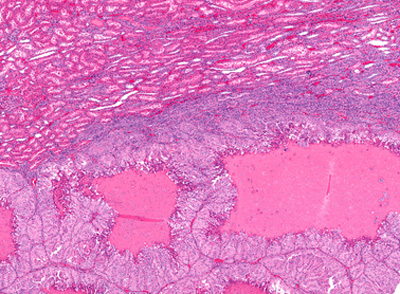 The filing is based on tivozanib's existing dataset and follows positive interactions with the Rapporteur and Co-Rapporteur during 2015 which indicated support for a filing using the Phase III TIVO-1 trial as the pivotal study.
EUSA Pharma submitted the application under the European Union's centralised procedure, which permits the agency to issue a single marketing authorisation that is valid across all EU countries. Under the companies' license agreement announced in December 2015, EUSA holds exclusive commercialisation rights to tivozanib in RCC in Europe and in a number of other territories outside North America, including South America and South Africa, in addition to a range of further indications.
Under the terms of the agreement, EUSA Pharma will undertake and fund the commercialisation of the product in its territories, assuming approval.
Tivozanib has the potential to become an important new first-line therapy
Commenting on the MAA submission, Lee Morley, Chief Executive Officer of EUSA Pharma, said: "Survival rates in advanced renal cancer remain low and current therapies can be associated with treatment-limiting toxicities, resulting in significant unmet need where tivozanib has the potential to become an important new first-line therapy. We are delighted to have achieved the submission of our Marketing Authorisation Application to the European Medicines Agency so soon after licensing this exciting product, and we look forward to the outcome of the regulators' review."
Michael Bailey, President and Chief Executive Officer of AVEO, added: "Filing of an MAA by our partner EUSA Pharma is an important step toward the potential commercialisation of tivozanib in territories around the world. We continue to leverage strong partnerships to advance our pipeline, including tivozanib in areas outside of North America and oncology, while we focus on the development and regulatory path forward for tivozanib in North America. We look forward to making progress on this path in the near-term, including the potential initiation of a Phase 3 trial of tivozanib in third line RCC to potentially enable registration in the first- and third-lines in the US."
Tivozanib is an oral, once-daily, vascular endothelial growth factor (VEGF) tyrosine kinase inhibitor (TKI). It is a potent, selective and long half-life inhibitor of all three VEGF receptors and is designed to optimize VEGF blockade while minimizing off-target toxicities, potentially resulting in improved efficacy and minimal dose modifications. Tivozanib has been investigated in several tumours types, including renal cell, colorectal and breast cancers.