Spiriva Respimat effective regardless of allergy subtype, study finds
The addition of Spiriva Respimat to other asthma maintenance therapies helps improve asthma symptom control regardless of allergy subtype…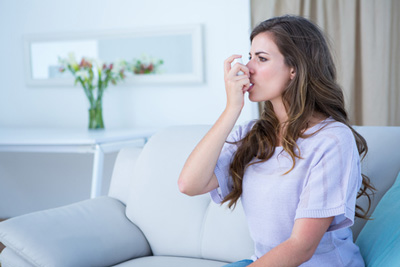 New post-hoc analyses show the addition of Boehringer Ingelheim's Spiriva (tiotropium) Respimat to other asthma maintenance therapies helps improve lung function and asthma symptom control, while reducing asthma exacerbations, independent of a patient's subtype of allergic asthma.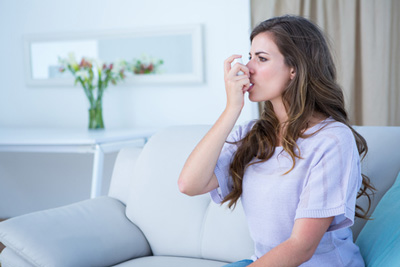 These analyses evaluated the safety and efficacy of adding Spiriva Respimat to other maintenance therapies compared to placebo across the broad range of asthma patients studied, regardless of the allergic (Immunoglobulin E or IgE) and inflammatory (eosinophilic) levels.
According to the analyses, the addition of Spiriva Respimat significantly improved lung function. Adding Spiriva Respimat also was shown to improve asthma symptom control, as measured by the seven question Asthma Control Questionnaire (ACQ-7) and reduce the risk of asthma worsening and exacerbations.
"The data confirm that adding Spiriva Respimat is a well-tolerated and effective treatment option for asthma patients independent of allergic subtype," said Mark Vandewalker, MD, director, Clinical Research of the Ozarks, Columbia, Missouri. "For people with allergic asthma who are still experiencing symptoms, adding Spiriva Respimat may help open airways to improve breathing."
Data demonstrate the benefits of Spiriva Respimat for a broad range of asthma patients
People living with allergic asthma experience inflammation and a tightening of the airways due to exposure to common allergens. These patients may need other inhaled options that complement their existing therapy.
Spiriva Respimat is the first new class of inhaled medicine approved in over 10 years for asthma. Boehringer Ingelheim says it complements a patient's other maintenance therapies (usually ICS/LABA) to reduce asthma symptoms and the risk of asthma flare-ups. The treatment asthma is delivered by Respimat, the inhaler which actively delivers a unique mist, meaning the patient just needs to take a deep breath in for the medication to go deep into the lungs.
Commenting on the data analyses, William Mezzanotte, Head of Respiratory Medicine, Boehringer Ingelheim, said: "These data further demonstrate the benefits of Spiriva Respimat for the broad range of asthma patients studied who continued to experience symptoms despite taking other maintenance therapies, regardless of allergy subtype."
The post-hoc analyses are based on data from the two PrimoTinA-asthma and two MezzoTinA-asthma trials which are part of the UniTinA-asthma large-scale clinical trial programme. The safety and tolerability of Spiriva Respimat in each trial and treatment group were comparable with those of placebo in the overall patient population.
Related topics
Related organisations
Related diseases & conditions