Aprea closes EUR 46 million Series B financing round
Aprea says the funds will be used to advance the clinical development of its lead programme APR-246, a first-in-class anticancer compound reactivating the tumour suppressor protein p53…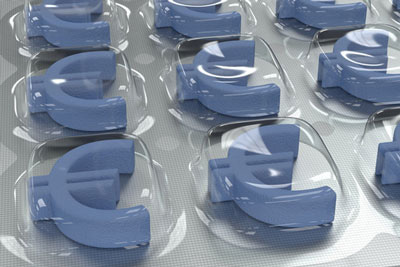 Aprea has completed a Series B financing round, raising EUR 46 million.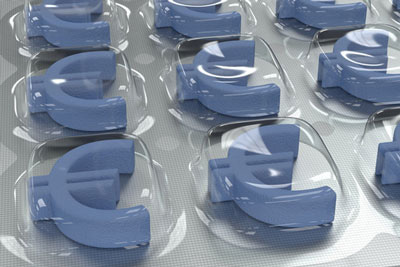 The international syndicate was co-led by Versant Ventures and 5AM Ventures, with participation by Sectoral Asset Management. HealthCap acted as the local lead investor. Aprea's main shareholder is KDev Investments AB, an investment vehicle owned by Karolinska Development AB and Rosetta Capital Ltd.
Aprea says the funds will be used to advance the clinical development of its lead programme APR-246, a first-in-class anticancer compound reactivating the tumour suppressor protein p53. Aprea is completing the Phase Ib part of a Phase Ib/II clinical study in high-grade serous ovarian cancer with APR-246 and plans to initiate the randomised Phase II part of the trial shortly. In addition, further exploratory trials in other cancer indications, including both solid and haematological tumours, are planned. The Company will also establish its strategic leadership team in the US.
APR-246 has the potential to 'truly transform' the way cancers are treated
Elaborating on advancement of APR-246, Bernd R. Seizinger, M.D., Ph.D., Executive Chairman of Aprea, said: "We are grateful for the strong support of this top-tier group of investors, who share our excitement about the potential of APR-246 in treating cancer. The funding enables us to further advance this promising product candidate not only in its lead indication – ovarian cancer – but to also explore its activity in a wide variety of other tumour types. Approximately 50% of human tumours carry deficient p53, which is often associated with resistance to anticancer drugs and poor survival. So, a compound like APR-246 that specifically works in tumours with mutant p53 has the potential to truly transform the way many types of cancer are treated."
Guido Magni, M.D., Ph.D., Partner at Versant Ventures and designated Aprea Board member, commented: "p53 is one of the most important and intriguing fields of research in oncology, so far elusive to pharmacologic treatment, and we are very pleased to work with the experienced team of Aprea to make APR-246 a drug useful to patients with different types of cancer."
Commenting on the establishment of a leadership team in the US, Dr Seizinger added: "We will also use a portion of the proceeds to establish a strong foothold in the US Given that much of our clinical and business development activities will be conducted in North America, it will be more efficient to establish our strategic leadership team there."