Celyad posts an update on its NKR-2 Trial
Celyad has announced the completion of the safety follow-up of the first patient in the third dose level in the Phase I/IIa of its NKR-2 T-cell therapy…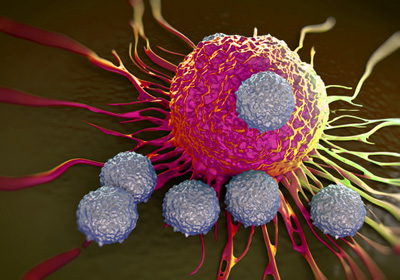 Celyad has announced the completion of the 21-day safety follow-up of the first patient enrolled in the third dose level in the Phase I/IIa clinical trial evaluating the safety and feasibility of its NKR-2 T-cell therapy using T-cells with NKG2D receptor in cancer patients suffering from acute myeloid leukaemia (AML) or multiple myeloma (MM).
No safety issue was reported.
Commenting on the news, Dr Christian Homsy, CEO of Celyad, said: "This safety follow-up is encouraging and should allow us to enrol the second patient of the third dose level, in other words, the eighth patient of this trial. We have been progressing very well so far and we are optimistic about the data that are expected in a few months."
Dr Frédéric Lehmann, Head of Immuno-Oncology at Celyad, added: "We are pleased to have a patient treated at the third dose of this firstin human Phase I dose escalation study evaluating a single infusion of NKR-2 in two different haematological indications (MM and AML). I am grateful to our principal investigator who has positioned us so well to complete the fourth dose by mid- 2016."
NKG2D CAR T-cells are now called NKR-2 T-cells and the product development name is NKR-2. Existing CAR-T cells are engineered using constructs encoding an antibody single chain variable fragment, the signalling domain of CD3 zeta and one or more co-stimulatory domain(s). Celyad's lead immuno-oncology product candidate, NKR-2, is a T-Cell encoded to express the Natural Killer activating receptor, NKG2D. The technology developed by Celyad uses a human Natural Killer cell (NK cell) receptor which, unlike traditional CAR technologies has the potential to:
bind to 8 different ligands that are expressed by a vast majority of cancer cells, both haemaetological and solid malignancies
target and kill tumours as well as the blood vessels that feed them and also express the ligands of the NKG2D receptor
target and kill the inhibitory mechanisms preventing the tumour from evading the immune system
and induce an adaptive auto-immune response thanks to the creation of a long term cell memory against the targeted tumour.
You can find out more about Celyad's NKR T-cells in an article from Dr Lehmann: www.europeanpharmaceuticalreview.com/natural-killer-receptor-t-cells/
NKR-2 has an active Investigational New Drug (IND) application with the FDA for a Phase I clinical trial. The full data readout from the Phase I dose escalation trial is expected in mid- 2016.
Related topics
Related organisations
Related diseases & conditions